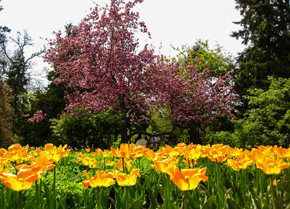 Prayers and Praise
We send our love and prayers to Jim and Jan Christie and family on the recent death of their son, Charlie. Arrangements are pending.
The Twenty-Second Westminster Open Golf Tournament is scheduled for TUESDAY, JUNE 4 at River Oaks Golf Course. Please mark your calendars.
Thank you, Rev. Don McIntyre for leading worship this morning.
Rev. Sherri returns to the pulpit next Sunday.
From Container to Table
'From Container to Table: Grow edibles on your balcony or patio,' presented by Ken Land, St. Mary's Nursery and Garden Centre. This Community Health and Wellbeing Program will take place at Temple Shalom, 1077 Grant Ave. at 1:30, Wednesday, June 5, 2019. All are welcome, especially those over 55. Entrance is free. Refreshments provided.