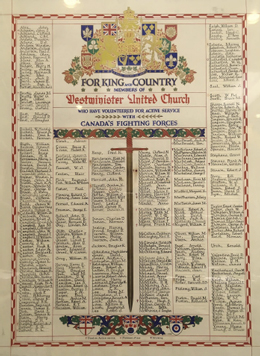 Random notes …
The abstract painting on the platform this morning is a work by our own Robert L. Burton, titled Hovering Doves of Peace.
This week in the Winnipeg Presbytery prayer cycle we remember the congregation and staff of Harrow United Church.
Mincemeat!
Westminster's famous mincemeat will be on sale on Sunday, November 25th following the service. Don't miss the opportunity to get your supply. Price remains unchanged at $6.00 a tub.