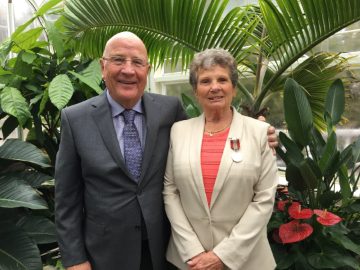 Thank you, and congratulations!
Thank you to Rev. Don McIntyre for filling in at the pulpit today. Sherri returns next week. And … congratulations to Valerie McIntyre who received the Sovereign's Medal for Volunteers on Tuesday, April 17, 2018 at Rideau Hall in Ottawa. The medal was presented by Her Excellency, the Right Honourable Julie Payette, Governor General of Canada.
Golf tournament
The 21st Westminster Open Golf Tournament is scheduled for TUESDAY, June 5. Please mark your calendar.
This week we hold in our thoughts and prayers Transcona Memorial United Church.