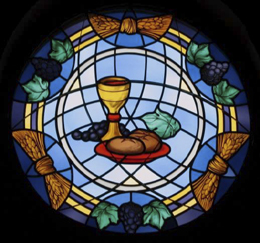 Today is Thanksgiving Sunday and World Wide Communion Sunday
Our October Communion Offering will be forwarded to Morberg House, a place for the Homeless in St. Boniface. Morberg House is a 10-bed facility offering transitional housing in a supportive, room and board environment. Staffed 24/7, residents of Morberg House benefit from a range of client centered, strength based case plans designed to improve personal circumstances. Most graduates of the Morberg House Program move on to permanent housing. Others will return to their communities and families of origin. Morberg House must rely on the generosity of people just like you to help fund our operations. Please help us end homelessness. Communion Offering Envelopes may be found in your envelope box or on the tables in the Narthex and hallways.
This week in the Winnipeg Presbytery prayer cycle we remember the congregation and staff of Fort Garry United Church.