The Westminster Concert Organ Series in its 29th season at Westminster Church presents three exciting concerts with the magnificent four-manual Casavant Frères pipe organ and new 
Trompette en Chamade
 — superb sight lines, great acoustics, and an intermission for friends and coffee.
Click here for your 17/18 season ticket order form.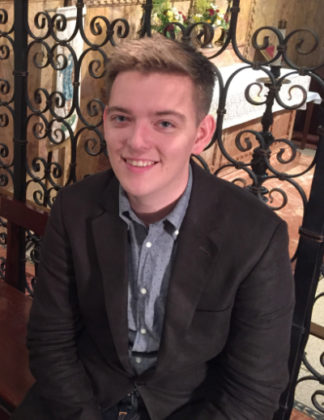 JOSHUA STAFFORD
Sunday, 12 November 2017, 2:30 PM
The meticulous technique, innate yet highly mature musicality, and constant musical engagement exhibited by Joshua Stafford compelled the jury of the 2016 Longwood Gardens International Organ Competition to name him, out of 12 stellar competitors, the Pierre S. du Pont First Prize Winner of this illustrious event, earning him a cash award of $40,000.
Already in demand as a recitalist, improviser, and choral accompanist, Joshua has performed at many notable venues, including the Wanamaker Organ in Philadelphia, the National Shrine of the Immaculate Conception in Washington DC, Philadelphia's Kimmel Center, Ocean Grove Auditorium in New Jersey, the Chautauqua Institution in New York, and Spivey Hall in Georgia
A native of Jamestown, New York, Joshua Stafford is the Director of Music at St. Peter's Episcopal Church in Morristown, New Jersey.
•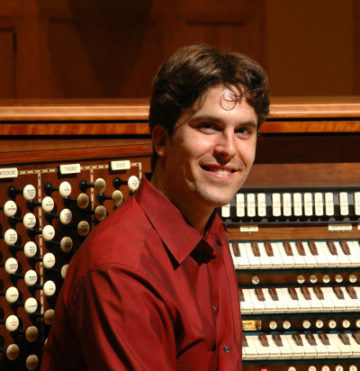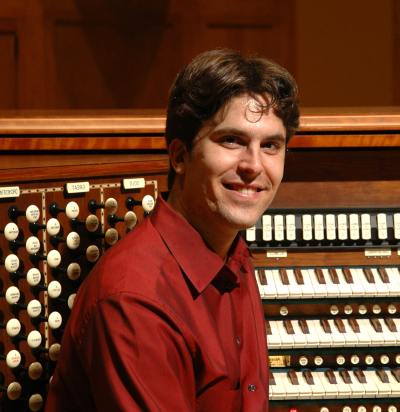 RAÚL PRIETO RAMÍREZ
Sunday, 18 February 2018 at 2:30 PM
With words such as "sizzling" and "transcendent" used to describe his performances, Raúl Prieto Ramírez is the first Spanish organist in recent times to establish himself among the elite of the international pipe organ scene.
After studies in Spain, Mr. Ramírez moved to Stuttgart to study organ with Ludger Lohmann and, concurrently, piano with Leonid Sintsev at the Rimsky-Korsakov Conservatory in St. Petersburg. He also studied organ under Marie-Claire Alain, Guy Bovet, Eric Lebrun, Lionel Rogg, and Luigi Ferdinando Tagliavini
In September 2013, Mr. Ramírez was appointed the organist-in-residence at Sursa Concert Hall and the professor of organ at Ball State University, Indiana. He continues as the artistic director of the annual summer International Organ Festival in Barcelona.  This is his second performance with the Westminster Concert Organ Series.
•

RACHEL MAHON
Sunday, 8 April 2018 at 7:30 PM
Note: change of time!
Rachel Mahon is the Assistant Organist at Chester Cathedral, and a performing professional musician. Before taking up her post at Chester, Mahon was the first female organ scholar of St Paul's Cathedral in London, England, assuming the post in September 2014. Mahon was raised in Toronto, Ontario, where her parents were both choral directors.
Mahon has held organ posts at St. James Cathedral, Trinity College, and Timothy Eaton Memorial Church in Toronto and at Truro Cathedral in Cornwall, England. She is one of the Canadian organ duo Organized Crime, which "attempts to reinvigorate the instrument by arranging popular music for the organ, playing scores to James Bond and Star Wars wearing five-inch stiletto heels and blue sequined spandex."
•