—The Westminster Concert Organ Series in its 28th season at Westminster Church presents three exciting concerts with the magnificent four-manual Casavant Frères pipe organ and new
Trompette en Chamade
 — superb sight lines, great acoustics, and an intermission for friends and coffee.
Click here for your 16/17 season ticket order form.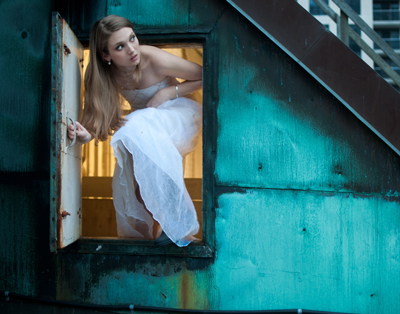 SARAH SVENDSEN
Sunday, October 2, 2:30 PM
The Westminster Concert Organ Series is pleased to present Sarah Svendsen in recital as part of a collaboration with the Winnipeg Symphony Orchestra. Born and raised in Nova Scotia, Sarah holds a M.Mus. degree in organ from the Yale School of Music where she studied with Professor Thomas Murray and completed the Church Music Diploma of the Yale Institute of Sacred Music. While earning her B.Mus. in organ performance from the University of Toronto, she was the assistant at Toronto's Metropolitan United Church. Sarah's program will include the Symphony No. 1 of Rachel Laurin, and Symphony No. 6 of Charles-Marie Widor.
Organ Symphony No. 6, Op. 42
Charles-Marie Widor
Organ Symphony No. 1, Op. 36
Rachel Laurin
•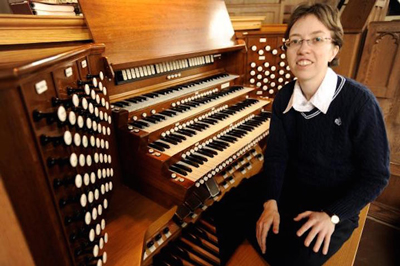 ISABELLE DEMERS
Sunday February 19, 2017 2:30 PM
Isabelle Demers is Organ Professor and Head of the Organ Program at Baylor University in Texas. A native of Quebec, she is rapidly becoming recognized as one of North America's most virtuosic organists. She received her Master's and Doctoral degrees from The Juilliard School in New York City, where she studied with Paul Jacobs. Her dissertation — an analysis of Bach's St. John Passion — was awarded the Richard French Prize for best dissertation at commencement. She has been a prize-winner and finalist in several international performance competitions and performs widely in the United States, Canada and Europe. Isabelle has performed previously on the Westminster Series in April 2013, and we welcome her return engagement.
Orb and Sceptre
William Walton (trans. William McKie)
Petit Adagio, from The Seasons, op. 67
Alexandre Glazounov (trans. Isabelle Demers)
Rhapsody op. 17 #1 in D-flat Major
Herbert Howells
Scherzo and Final, from Fifth Organ Sonata
Raymond Daveluy
Allegro Vivace from Symphony #5, op. 42, no. 1
Charles-Marie Widor
Trio-Sonata #5 in C Major, BWV 529
JS Bach
Excerpts from Symphonie Fantastique
Hector Berlioz (trans. Isabelle Demers)
•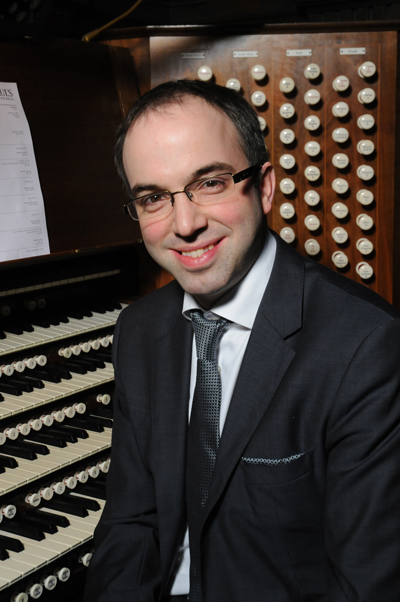 SIMON JOHNSON
Sunday, May 7, 2017 2:30 PM
Simon Johnson, Organist & Assistant Director of Music at St. Paul's Cathedral, London, England, has a remarkable and multifaceted international career as a virtuoso organist, conductor and composer. He has been involved in all of the national occasions that have taken place at St Paul's since his appointment in 2008, including the funeral service of Baroness Thatcher and the Diamond Jubilee of Her Majesty the Queen. Recitals have taken him all over Europe and the USA, as well as to many of the premier venues in the UK. He has performed with groups such as the London Symphony Orchestra, Royal Philharmonic Orchestra, and The Sixteen and worked with Wes Anderson on the Oscar, Bafta and Grammy award-winning soundtrack for The Grand Budapest Hotel.
•