Thank you!
We thank the following folks assisting today as Communion Servers: Ron Miller, Boyd Rausch, Philistina Howard, Carol Macoomb, Lynn E. Soens, Annette Kletke and Ted Barnett.
Communion offerings …
Today's Communion offerings will go to the Taxi Fund. Envelopes can be found in your box of envelopes or on the hall or narthex tables.
This week we hold in our thoughts and prayers
St. Matthew's-Maryland Community Ministry
Congratulations!
Bob Burton skipped his team of Rev. Wayne Johnson (third – Roman Catholic), Rev. Charles Fillion (second – Roman Catholic) and Brian Lorch (lead – Lutheran) to come first place in the Winnipeg Chaplain's League that plays out of the Granite Club. They went undefeated until the very last game. There is currently some discussion whether this is some sort of record. In any event the team has rationalized the one loss was something they would give up for lent!
Jim Palmquist has been nominated for the prestigious Lieutenant Governor's Make a Difference Community Award! This award is given to individuals that promote and embody volunteerism and create lasting and meaningful contributions to their community. Next time you see Jim walking the dogs around the neighbourhood or promoting the Envision's Festival, make sure to stop him and extend your congratulations!
In loving memory of …
We appreciate and acknowledge the following for their support in making our display of Easter flowers possible.
Margaret De La Mare — Marnie Bolland
Family and friends — Bob and Ann Peeler
My parents, Ralph and Mary Welch — Hazel Welch Byle
Julie McInnes — The McInnes family
Our Parents and daughter-in-law Diana — Lawrence & Lynn Heise
Our husband and father, Ernest Mort — The Mort family
Aidan & Gladys Conklin — Elizabeth & Peter Wijtkamp
Piet & Jansje Wijtkamp — Elizabeth & Peter Wijtkamp
Family members — The Chicoine Family
R. Douglass & Jean Laing— Betty Laing
Marilyn Huband — Cynthia Goncalves
— anonymous
Eddy Grivell, Erich and Ella Rimkus — John Grivell
Dalis Kendall, Desdemona Walter, Dorcas Kendall — Philistina Howard
Myra Davidson — Mary Ann Taylor
Betty Halstead — Roy Halstead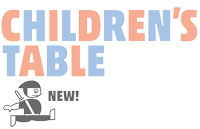 Children are invited to gather at the Children's Table following the anthem for a quiet activity to help them engage in and experience the gospel message, while allowing them to move around and explore in ways that come naturally to them. Along with a craft activity they will find Children's Bulletins in two different developmental levels containing activities relating to the day.
Westminster Open
The 21st Westminster Open Golf Tournament is scheduled for TUESDAY, June 5. Please mark your calendar.
'These Days'
These Days are here and on the narthex or hall tables.
---
This Week at Westminster
Sunday, April 1
• Easter Sunday Worship, Sanctuary: 10:30 to 11:30 am
Monday, April 2
• Sparks, Lecture Hall: 6:30 to 7:30 pm
• Brownies, Concert Hall: 6:30 to 8:00 pm
• Guides, Gym: 6:30 to 8:00 pm
• Pathfinders, Library: 6:30 to 8:30 pm
• Property Committee, Chapel: 7:00 to 9:00 pm
Tuesday, April 3
• Knitters, Chapel: 10 am – noon
• Staff, Library: 12:00 to 1:00 pm
• Tai Chi, Lecture Hall: 5:30 to 6:30 pm
• Beavers, Concert Hall: 6:30 to 7:45 pm
• Cubs, Gym: 6:30 to 8:00 pm
• Venturers, Library: 6:30 to 8:30 pm
Wednesday, April 4
• Families Anonymous, Library: 1:00 to 3:00 pm
• Worship Committee, Chapel: 1:30 to 3:30 pm
• Westminster Housing Tenant Relations, Library: 5 to 6:30 pm
• U of M Orchestra, Sanctuary, LH, Chapel: 7:30 pm
Thursday, April 5
• Quilters, Library: 10:30 am to 2:30 pm
• Tai Chi, Lecture Hall: 5:30 to 6:30 pm
• Judo, Gym: 6:30 to 8:30 pm
• Choir, Sanctuary: 7:00 to 8:30 pm
Friday, April 6
Bell Tower Community Café & Wpg Harvest Food Bank: 6:30 to 8 pm
Sunday, April 8
• Morning Worship, Sanctuary: 10:30 to 11:30 am
• Westminster Organ Series concert, Sanctuary: 7:30 pm
---
An Evening with Dr. Niigaan Sinclair
The Inner and Outer Connections Team of Westminster United Church presents: An Evening with Dr. Niigaan Sinclair (Associate Professor of Native Studies at the University of Manitoba) on the topic: 'The Winter of Loss: A Discussion of What Reconciliation Looks Like Now.' May 2, 2018 at 7:30 PM at Westminster United Church, in the Sanctuary. There will be a Free Will Offering at the door. Proceeds will be donated to the Department of Native Studies at the U of M, in support of a student scholarship.
Volunteers required!
Volunteers are required to operate our Sound System. Training provided. If interested, contact Len LaRue.
Wolseley's Envision — Festival of the Arts
Wolseley's Envision — Festival of the Arts is a festival that celebrates the huge amount of artistic talent living in our Wolseley-West Broadway community. This year we are hoping to expand that community range by asking the churches within our community to display the work of any visual artists from their congregation. We would display it on a 4'x8′ peg board, under the title of 'The Art of Westminster United Church' on May 11 & 12 at RA Steen Community Centre. The festival takes works from all levels of talent and from all ages. Contact Jim Palmquist, the Envision Co-ordinator, at 204-775-1939 or envision.festival@gmail.com if you are interested in including a piece of your work.