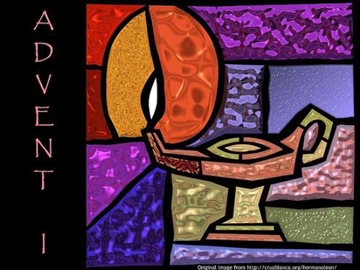 Prayers & Praise
Please keep the congregation and staff of Hungarian United Church, Winnipeg in your thoughts and prayers this week.
Many thanks to our communion servers, Phillistina Howard, John Grivell, Brandon Johnston, Nathan Poole and Carol Latter.
Please keep Lynn and Roger Soens in your thoughts and prayers as Lynn recovers from surgery to repair a broken femur and patella.
Today's Communion Offering will be directed to "Just a Warm Sleep" program at Augustine United Church. Just a Warm Sleep is an emergency warming centre at 109-A Pulford Street at Augustine Centre in Oak Table's space starting in January. Intake is nightly from 9-11pm. Guests are woken up at 6:30 am and asked to leave by 7am. Intake is first come first serve with a maximum of 25 people nightly.
Susan and Maggie would like to invite you to a Christmas Bake Sale after church on Sunday, Dec. 8th in the Lecture Hall. See you there!
---
Coming up in Worship
December 8th: Advent 2 – Baptism
December 15th: Advent 3 – congregational lunch after church
December 18th: Blue Christmas
December 22nd: Advent 4 – Jazz Christmas Carol Service
December 24th: Christmas Eve Services at 7 pm and 11 pm
Sunday School
The Children's Table has moved to the Chapel and is now called Sunday School! Great news! Our Children's ministry program has experienced a growth spurt – and has outgrown its space and its name. We at Westminster are grateful for the wonderful community of children and their families in our congregation, and for the excellent children's programming made possible thanks to the leadership of our fantastic Children's Coordinator Katelyn!
---
Mincemeat!
Don't miss the opportunity to buy Westminster Mincemeat during coffee time after the service. Not only can you use it to make tarts or pies, you can stuff cored apples with mincemeat and bake them for dessert or you can pour warmed mincemeat over ice-cream. Get your mincemeat tubs today – $7.00 each. (A Westminster fundraiser organized by the choir.)
---
WSO / Handel's Messiah
The Winnipeg Symphony Orchestra will be performing Handel's Messiah coming up on Saturday, December 7, 2019 at 7:30 PM at the Manitoba Centennial Concert Hall! This will be a great way to welcome in the festive season, as Handel's cherished holiday treasure is a regular WSO tradition. There will be guest soloists, as well as the CMU Festival Chorus to help make this experience unforgettable and breathtaking!
Tickets start at $25 and you save 20% when you mention code WESTMIN at the boxoffice. And the best part? Westminster Church gets 20% back too!
---
Gifts with Vision
Gifts with Vision, a giving catalogue from the United Church of Canada is available. The catalogues should be arriving in your mailbox soon or pick one up in the narthex.
---
December 22nd / Jazz Christmas Carols
Our annual Christmas Carol sing is taking place on Sunday December 22nd, during morning worship. Last year we welcomed Red Moon Road to our service, to great success- this year we are inviting the very same Jazz group that has provided the music for Jazz Vespers back to lead us in your favourite carols. Be sure to let Nathan (nathanpoole@westminsterchurch.org) know if you have a favourite- and we will do our best to make it happen!
---
Handel's Messiah
Our very own Nathan Poole, Rebecca McIntosh, Susie Conrad, Dawn Beirnes, Helen LaRue, Roy Halstead and Len LaRue are singing in Handel's MESSIAH in two concerts, December 20th, and 21st at 7PM at Covenant Christian Reformed Church, 653 Knowles Avenue. 125 voices, a full orchestra, and a rousing version of the Hallelujah Chorus all included. Tickets for this event can be purchased online, at covenantcrc.ca. All proceeds from the concerts will go to FORWARD HOUSE MINISTRIES, a Christian home in Elmwood that cares for men who want to start a new life free from addictions, mental health struggles or criminal activity.
---
This Week at Westminster
Sunday, December 1

Morning Worship, Sanctuary: 10:30 to 11:30 am
Women of Note, Sanctuary: 3:00 pm

Monday, December 2

Sparks, TBA: 6:30 to 7:30 pm
Brownies, Concert Hall: 6:30 to 8:00 pm
Guides, Gym: 6:30 to 8:00 pm
Pathfinders, TBA: 6:30 to 8:30 pm
Property Committee, Library: 7:00 to 9:00 pm
Ministry & Personnel Committee, Chapel: 7:00 to 9:00 pm

Tuesday, December 3

Knitters, Chapel: 10:00 am to 12:00 pm
Staff, Library: 12:00 to 1:00 pm
Tai Chi, Lecture Hall: 5:30 to 6:30 pm
Beavers, Concert Hall: 6:30 to 7:45 pm
Cubs, Gym: 6:30 to 8:00 pm
Venturers, Board Room: 6:30 to 8:30 pm

Wednesday, December 4

Families Anonymous, Library: 1:00 to 3:00 pm
Manitoba Chamber Orchestra, Sanctuary: 7:30 pm

Thursday, December 5

Quilters, Library: 10:30 am to 2:30 pm
Worship Committee, Chapel: 1:30 to 3:30 pm
Tai Chi, Lecture Hall: 5:30 to 6:30 pm
Choir, Sanctuary: 7:00 to 8:30 pm

Friday, December 6

Rovers, Gym: 7:00 to 8:00 pm

Saturday, December 7

Children's Christmas Sale: 10:00 am to noon

Sunday, December 8

Morning Worship, Sanctuary: 10:30 to 11:30 am
Christmas Bake Sale, Lecture Hall: 11:30 am
---
Mitten trees!
The mitten trees will be up soon! Your donations of new mittens, scarves, toques, gloves, socks and other clothing to keep folks warm, will be distributed to Westminster Child Care Centre, Mulvey School, West Broadway Community Ministry and others in the New Year.
---
Children's Christmas Sale
Sale Date/Time – Saturday, December 7th
Shopping Hours: 10:00 to 12:00
Children shop from 10:00 – 11:45
Sale opens to adults: 11:45 – noon
Volunteers on the early shifts should arrive between 9:30 & 9:45
This sale gives children an opportunity to participate in the Christmas spirit of giving without their parents having increased financial pressure added at an already-expensive time of the year. Every item is nominally priced, and every child goes away with a million-dollar smile. We are grateful for the support and donations we have received thus far. At this point we need the following:
Gift bags of all sizes, especially large ones
Gift wrap
Ribbons
Scotch tape
New adult scissors
Items that would make good presents for Dads
"Many hands make light work." We need people to help:
Set-up the Sale (Friday December 6, 9:00 am – noon)
Clean-up after the sale (Saturday December 7, noon to 2:00 pm)
Assist children wrapping gifts
Make treats for the parent room
Young strong people to help move tables
If you are interested in volunteering, please look for the volunteer sign-up sheets or call the church office at 204-784-1330. Please drop off your donations at the Church office or leave them with a caretaker.
---
Looking ahead to Lent 2020
Looking ahead to Lent 2020 at Westminster Church! Questions of Faith, with a nod to Star Wars – led by Rev. Dr. Jim Christie. Three Evening Sessions exploring what we know in terms of current scholarship and research about Jesus' life, death and beyond, and what it all means for our lives and faith today. Dates and times to be announced in January. All are welcome!
Session I: A New Hope: Jesus of Nazareth, what we know of him and how.
Session II: The Empire Strikes Back: The Passion Narratives and their Implications.
Session III: The Return of . . . : The Resurrection, in context, today and beyond.
---
Cookie Walk Bake Sale and Boutique
The Cookie Walk Bake Sale and Boutique will take place at St. Andrew's River Heights United Church in the Auditorium on Saturday December 7, 2019 from 9:00 to 11:00 am. This sale features fancy, fresh baked Christmas cookies that are delicious and beautiful. Upon arriving at the sale, you will pay for an empty box and will then proceed on the cookie walk through the auditorium choosing your favorites among large trays laden with fancy decorated holiday cookies. When the box is full it will be tied with ribbon and voila – your holiday baking is "in the box". The Boutique will feature beautifully presented cello wrapped gifts of cookies, fudge, and a variety of other items perfect for hostess and teacher gifts, gift draws and stocking stuffers. Prices range from $2.00 to $20.00. Everyone welcome!
---
Christmas carols at Harrow
Traditional Christmas carols, featuring Burt Wytinck, family and friends at Harrow United Church on Sunday December 1st. There are two shows, one at 2:30 pm and the other at 7:00 pm. Tickets are $10.00 each and can be purchased by contacting the church office at 204-284-0079. Tickets will also be available at the door. Come out and enjoy traditional carols that will put you and your family in the holiday spirit.
---
Memory Tree
The Memory Tree is up and at the front of the sanctuary until January 31, 2020. We hope you will consider purchasing a star to remember or pay tribute to a loved one. Order forms are in the narthex and the back hallway.
---
Blue Christmas Service
The Christmas season can be a difficult time for many. For a variety of reasons, many people have trouble feeling "in the spirit" of the season. All are invited to our annual Blue Christmas Service, Wednesday, Dec. 18th, 2019 at 7:00 pm, in the sanctuary of Westminster United Church 745 Westminster Avenue.
---
Following the service, please join us in the library for refreshments and fellowship.