Thoughts & prayers …
This week we hold in our thoughts and prayers, the congregation and staff of Kirkfield Park United Church.
Please also remember in your thoughts and prayers the Robert & Linda Campbell family on the recent death of Robert's father, Frank Campbell who passed away in Roblin on November 30 at the age of 96. The family plans to hold a graveside service in the spring at Arrow River Cemetery where Frank's parents and grandparents are buried.
White Gift Sunday
Today is White Gift Sunday. Your donations of new unwrapped toys / gifts or nonperishable food items will be donated to the Christmas Cheer Board.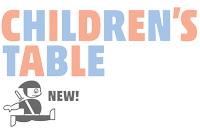 All children are invited to gather at the Children's Table following the anthem for a quiet activity to help them engage in and experience the gospel message, while allowing them to move around and explore in ways that come naturally to them. Along with a craft activity they will find Children's Bulletins in two different developmental levels containing activities relating to the day. Today we celebrate the second Sunday of Advent. During Advent we recognize that Christmas isn't here yet and we celebrate the journey to Bethlehem and the manger. This week at the Children's Table, create a donkey to help you mark your journey through Advent on your very own Advent colouring map. For more information about the Children's Table, contact Teri Skakum, Child and Family Coordinator, at teri@165.227.34.127.
Mincemeat!
Mincemeat time of year again! Westminster choir is happy once again to continue this tradition. $6.00 a tub will get you the best mincemeat in town. Tubs will be for sale after church for the next few Sundays. Enjoy!
Covenanting Service
TONIGHT at 7 pm at John Black Memorial United Church – the Covenanting Service between the Congregation of John Black Memorial United Church and Rev. Cathy Maxwell and Rev. Ken DeLisle and Winnipeg Presbytery. Rev. Sherri McConnell presiding. (as chair elect of Winnipeg Presbytery) Everyone is welcome!
Fellowship Luncheon Rescheduled
The Fellowship Luncheon, planned for Dec. 10, has been rescheduled for December 17. Everyone is welcome. Freewill offering.
Mitten Tree
The Miutten Tree is up in the Lobby of the Church and folks are invited to decorate it with your donation of new or gently-used mitts, gloves, tuques and scarves. The Inner and Outer Connections Committee will deliver your donations to the children and youth of Westminster Daycare, Mulvey and Gordon Bell Schools and to adults in West Broadway. There is also a need for shawls and lap covers at Fred Douglas Lodge to keep seniors comfortable.
Messiah Fundraiser
The Winnipeg Symphony Orchestra will present Handel's Messiah on Friday & Saturday, December 15 & 16. When buying tickets, use the code WESTUC and get a 20% discount on the ticket price AND Westminster will receive a donation of 20%. WSO box office (204) 949-3999.
Memory Stars
Last fall, 24 Memory Stars were purchased and placed on the Memory Tree. The new (larger) tree is at the front of the sanctuary. As we approach this Advent and Christmas Season, please support this project by purchasing a star to remember or pay tribute to a loved one. Order forms and instructions are on the tables in the narthex or back hall.
---
This Week at Westminster
Sunday, December 10
• Morning Worship, Sanctuary, 10:30 – 11:30 am
• Cake and coffee, lecture hall, 11:30 am
• Winnipeg Philharmonic Choir concerts, Sanctuary, 3:00 & 7:00 pm
Monday, December 11
• Westminster Housing Society, Library, 5:15 – 6:30 pm
• Sparks, Lecture Hall, 6:30 – 7:30 pm
• Brownies, Concert Hall, 6:30 – 8:00 pm
• Guides, Gym, 6:30 – 8:00 pm
• Pathfinders, Library, 6:30 – 8:30 pm
• Ministry & Personnel, Vestry, 7:00 – 9:00 pm
• Inner & Outer Connections, Chapel, 7:00 – 9:00 pm
Tuesday, December 12
• Knitters, Chapel, 10 am – 12 pm
• Staff, Library, 12:00 – 1:00 pm
• Tai Chi, Lecture Hall, 5:30 – 6:30 pm
• Beavers, Concert Hall, 6:30 – 7:45 pm
• Cubs, Gym, 6:30 – 8:00 pm
• Venturers, Library, 6:30 – 8:30 pm
Wednesday, December 13
• Families Anonymous, Library, 1:00 – 3:00 pm
• Manitoba Chamber Orchestra, Sanctuary, 7:30 pm
Thursday, December 14
• Quilters, Library, 10:30 am – 2:30 pm
• Tai Chi, Lecture Hall, 5:30 – 6:30 pm
• Judo, Gym, 6:30 – 8:30 pm
• AlAnon, Library, 7:00 – 8:00 pm
• Choir, Sanctuary, 7:00 – 8:30 pm
Friday, Dec. 15
• Bell Tower Community Café & Wpg Harvest Food Bank 6:30 – 8 pm
Saturday, December 16
• Pembina Trails Voices concerts, Sanctuary 2 & 7 pm
Sunday, December 17
• Carol Sing, sanctuary, 10:15-10:30
• Morning Worship, Sanctuary, 10:30 – 11:30 am
• Fellowship Luncheon, Lecture Hall, 11:30 – 2:00 pm
Coming Services
December 20
• Blue Christmas, 7 pm
December 24
• Morning Worship, 10:30 am
• Family Christmas Eve service, 7 pm
• Candlelight service, 10:30 pm
---
Augustine United Church is looking for a part time (15 hours per week) Office Administrator. Please see the posting on the bulletin boards.
This year the cutoff date for donations to apply to the 2017 tax year is January 7, 2018. Any donations received after that date will be applied to the 2018 tax year. Thank you.
Thank you Foodfare!
Parking is available in the Foodfare lot across from the church, on Sundays UNTIL 1 pm.
The deadline for bulletin submissions is Wednesday at noon. There will be no announcements published on December 24 or 31. The church office will be closed from December 23 to January 2, reopening on January 3, 2018. Caretaking staff will be on duty as usual. Donation forms for the Christmas Flower Fund can be found on the Narthex and Hallway tables. 
Family Fun Gathering: Epiphany
Westminster United Church, Saturday, 23 January 2018, 12:00 to 2:00
Join us for a light lunch, crafts and activities as we visit with one another and learn more about Epiphany together. There is no cost to participate and everyone is welcome. RSVP by January 10th to Teri Skakum, Child and Family Coordinator at teri@165.227.34.127 or leave a message at the Church office 204-784-1330.
Sanctuary flowers
The flowers in the Sanctuary are generously donated in loving memory of …
my mother Charlotte Thiem & grandparents Frieda & Reinhard Thiem — from Annette Kletke
Marilyn Huband and Henry Schellenberg — from Thomas & Susie Conrad
Myra Davidson — from Mary Ann Taylor Anonymous
George & Mona Sharpe — from the Fenwick family
Mary & Laurence Bennett, family and friends — from Bob & Ann Peeler