Today after church …
please join Rev. Sherri for a burning of the palms – outside our 745 Westminster doors – in preparation for our Ash Wednesday service.
Wednesday, February 14th, 7:00 pm
Please join us for our Ash Wednesday service in the sanctuary. This is a contemplative service of prayer, reflection and music. All welcome.
This week we hold in our thoughts and prayers Peace Alliance Winnipeg.
Sunday, March 11th
Michelle Owens, Principal of the Centre for Christian Studies will be our guest preacher.
This Week at Westminster
Sunday, February 11
• Morning Worship, Sanctuary 10:30, 11:30 am
• Nominating Committee, Chapel, 11:30
Monday, February 12
• Westminster Housing Society, Library: 5:30 to 6:15 pm
• Sparks, Lecture Hall: 6:30 to 7:30 pm
• Brownies, Concert Hall: 6:30 to 8:00 pm
• Guides, Gym: 6:30 to 8:00 pm
• Pathfinders, Library: 6:30 to 8:30 pm
• Ministry & Personnel, Chapel: 7:00 to 9:00 pm
Tuesday, February 13
• Knitters, Chapel: 10:00 to noon
• Staff, Library: 12:00 to 1:00 pm
• Tai Chi, Lecture Hall: 5:30 to 6:30 pm
• Shrove Tuesday Pancake Supper, Library & Gym: 5:00 pm
Wednesday, February 14
• Families Anonymous, Library: 1:00 to 3:00 pm
• Scouts, Gym: 6:30 to 8:00 pm
• Ash Wednesday Service, Sanctuary: 7:00 pm
Thursday, February 15
• Quilters, Library: 10:30 am to 2:30 pm
• Tai Chi, Lecture Hall: 5:30 to 6:30 pm
• Judo, Gym: 6:30 to 8:30 pm
• AlAnon, Library: 7:00 to 8:00 pm
• Choir, Sanctuary: 7:00 to 8:30 pm
Friday, February 16/17
• Guides Sleepover, Gym: 6:30 pm to 9:30 am
Sunday, February 18
• Morning Worship, Sanctuary: 10:30 to 11:30 am
• Stewardship, Chapel: after church
• Inner & Outer Connections, Lounge: after church
• Nominating Committee, TBD: after church
• Westminster Organ Series, Sanctuary: 2:30 pm
---
Shrove Tuesday Pancake Supper
Tuesday, February 13th: Our Annual Shrove Tuesday Pancake Supper. All are invited. COME, HELP, EAT. 5 – 6:30 pm in the gym. Those who have mobility issues may dine in the Library. Needed: Pancake Flippers(cooks) and Servers, electric frypans and griddles, roasters and slow cookers for keeping things warm, aprons for Cooks and Servers. Speak to Helen LaRue (or call the office) if you can help with these items. The Cubs and Scouts will be helping and invitations will be given to the Bell Tower Community and Day Care Families.
Let's have another great time together!
PowerPointHelp
The worship committee is looking for people who might be willing to help with the PowerPoint during worship services. A training session will be provided (for set up of the PowerPoint projector, and what to do during the service). If interested, please speak to Ted Barnett or Carol Latter.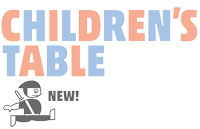 All children are invited to gather at the Children's Table following the anthem for a quiet activity. On Transfiguration we remember how God appeared as light in Jesus and how God's light guides us and tells us where to go. This Sunday, February 11, at the Children's Table create a picture of Jesus glowing with light to remind you that you are to follow and be God's light in the world. For more information about the Children's Table, contact Teri Skakum, Child and Family Coordinator, at teri@westminsterchurch.org
Understanding Dementia Workshop
Did you know that 43% of Manitobans have a family member or close friend with AlzheimerÕs disease (or another dementia)? This is one of the interesting facts we learned on the evening of Monday Feb. 5, 2018, when several members of WestminsterÕs pastoral visitation team made their way to Crescent Fort Rouge United Church, for the Understanding Dementia Workshop, facilitated by the AlzheimerÕs Society of Manitoba. It was a very informative evening. CFRUC is planning on hosting more workshops in the future Ð so watch for more details in the coming weeks.
The United Church Observer – Renewal Time
It is time to think about renewing your subscription to The Observer. If you have never subscribed, please consider doing so. The United Church Observer is an independent, monthly magazine reporting on national and international issues of faith, justice, ethics, daily living and popular culture. It is a tool for communication within the United Church and with the larger community. To renew your subscription or subscribe for the first time, please send a cheque for $25.00, made out to Westminster United Church, to the Westminster office: 745 Westminster, R3G 1A5. Please include your name and address.
An Introduction to CENTERING PRAYER
Sponsored by Inner and Outer Connections
Saturdays: March 3 & March 24, 2018, 9:30 to 4:30, at Westminster United Church. Presenters Lynn Langdon and Jacquie Reimer, Contemplative Outreach Manitoba. Cost $50 (fee goes to, and is required by, Contemplative Outreach Manitoba to cover their costs for offering this workshop; fee covers both sessions). Lunch not included. Registration limited: Call 204 – 784 – 1330. Payment ahead of workshop preferred. Cash, or cheque made out to Contemplative Outreach Manitoba.
Thanks to Bob Burton!
Thanks to Bob Burton who lends his artistic interpretive talents to adorn Westminster. Have you noticed the tree on the north wall of the narthex? You will note nine presents with words, Bob's representation and interpretation of John Pentland's nine fishing tips. Please stop and take a look! Thanks so much Bob. We look forward to more artistic treasures from you.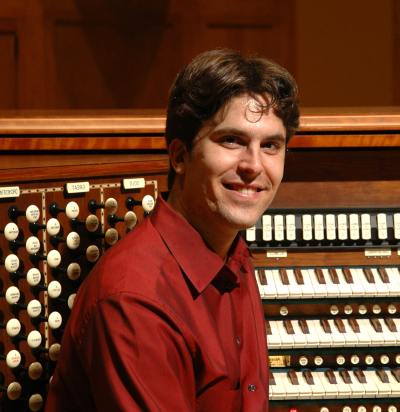 Don't Miss!
Raul Prieto Ramirez performing in concert on Sunday, February 18th at 2:30 pm. The second concert of the Westminster Concert Organ Series' 29th season, this dynamic and exciting performer took 4 encores when he last appeared at Westminster. Tickets are available at McNally Robinson, and at the door prior to the concert at $25.00 for Adults, with reduced pricing for Seniors and Students available.