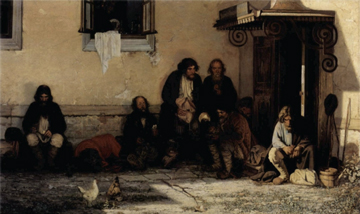 Seeking a part time Sunday School Director
Immanuel United Church in East Kildonan is a welcoming, affirming, justice-seeking congregation with a strong commitment to lay leadership and ongoing Christian Education that is currently seeking a creative individual to fill the important role of Sunday School Director.
The successful applicant will be someone who enjoys spending time with our younger members of the congregation, expressing his/her faith through their teachings to the Sunday School children. He/She will work collaboratively with the minister to integrate our children's program into the worship and life of our whole church. Intercultural experience/understanding would be an asset.
Time commitment: approximately 8 hours per week.
Salary: $20.00 per hour.
Starting Date: Early October
Application deadline: September 15, 2018.
For further information and full job description contact Leslie Ross at leslier56@hotmail.com.
Thinking about your summer reading list?
The Inner and Outer Connections committee will be offering 3 'book study' evenings this coming fall/winter (dates/times tba). Books that will be discussed:
The Pagan Christ: Recovering the Lost Light (2004), by Tom Harpur
Grounded: Finding God in the World — a spiritual revolution (2015), by Diana Butler Bass
Grateful: The Transformative Power of Giving Thanks (2018), by Diana Butler Bass
Why not get a jump start on your reading, and do some spiritual exploring at the same time? Happy summer reading!
---
This week at Westminster
Sunday, August 12
• Communion, Sanctuary: 10:30 to 11:30 am (This week in the Winnipeg Presbytery prayer cycle we remember Charleswood United Church.)
Wednesday, August 15
• Families Anonymous, Library: 1:00 to 3:00 pm
Saturday, August 18
• Wee / Rodillo wedding: 1:00 pm
Sunday, August 19
• Morning Worship, Sanctuary: 10:30 to 11:30 am
• Shershero / Click-McMahon wedding: 1:00 pm