Random notes …
This week we hold in our thoughts and prayers, the staff and volunteers of 1JustCity and their work.
Yesterday, Miao Fang and Jinwen Tian were married in our sanctuary. We wish them God's blessing on their marriage.
Many thanks to Rev. Don McIntyre for filling in at the pulpit while Rev. Sherri was away.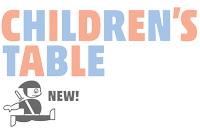 All children are invited to gather at the Children's Table following the anthem for a quiet activity to help them engage in and experience the gospel message. Along with a craft activity they will find Children's Bulletins in two different developmental levels containing activities relating to the day. During Epiphany we remember that the Wise Men followed a star that brought them to the Light of the World. We use the word light to describe Jesus because he shows us the way. This Sunday, January 14, at the Children's Table decorate a poster of lights to help you remember that Jesus is the Light of the World. For more information about the Children's Table, contact Teri Skakum, Child and Family Coordinator, at teri@165.227.34.127 .
An Introduction to CENTERING PRAYER
For those hungering for meaningful spiritual connection with the Divine Presence within your Soul…..join us in experiencing the silent contemplative practice of Centering Prayer that is based on the ancient Christian contemplative tradition. Saturdays: March 3 and March 24 2018, 9:30 to 4:30. Westminster United Church. Presenters Lynn Langdon and Jacquie Reimer, Contemplative Outreach Manitoba Cost $50. Registration limited: Call 204 – 784 – 1330. Payment ahead of workshop preferred.
---
This Week at Westminster
Sunday, January 14
• Morning Worship, Sanctuary, 10:30 – 11:30 am
• Oseredok Festival of Carols, Sanctuary, 3:00 pm
Monday, January 15
• Sparks, Lecture Hall, 6:30 – 7:30 pm
• Brownies, Concert Hall, 6:30 – 8:00 pm
• Guides, Gym, 6:30 – 8:00 pm
• Pathfinders, Library, 6:30 – 8:30 pm
• Organ Series Committee, chapel, 7:00 pm
Tuesday, January 16
• Knitters, Chapel, 10:00 – 12:00 am
• Staff, Library, 12:00 – 1:00 pm
• Tai Chi, Lecture Hall, 5:30 – 6:30 pm
• Beavers, Concert Hall, 6:30 – 7:45 pm
• Cubs, Gym, 6:30 – 8:00 pm
• Venturers, Bat Cave, 6:30 – 8:30 pm
• Board, Library, 6:30 – 9:30 pm
Wednesday, January 17
• Families Anonymous, Library, 1:00 – 3:00 pm
•  Scouts, Gym, 6:30 – 8:00 pm
Thursday, January 18
• Quilters, Library, 10:30 am – 2:30 pm
• Tai Chi, Lecture Hall, 5:30 – 6:30 pm
• Judo, Gym, 6:30 – 8:30 pm
• AlAnon, Library, 7:00 – 8:00 pm
•  Choir, Sanctuary, 7:00 – 8:30 pm
Sunday, January 21
• Morning Worship, Sanctuary, 10:30 – 11:30 am
---
Letters to Westminster….
Saturday Dec. 9, 2017
Dearest Rev. Sherri McConnell and Westminster United Church,
I was so happy to receive the $904.00 in funds, what an amazing gift!
We were struggling as to how to put our plan into place. We had the concept, and students and staff were motivated to move forward with the project. We expected the fundraising to take 2 years but we now have bumped up the project to start once the snow melts.
Well the arrival of your donation couldn't have come at a better time.
I had three students approach me last month (see note below) and they asked me if we could create a friendship area in the outdoor classroom to be constructed in May 2018. They wanted to have a friendship bench, some flowers, and other things that would promote a friendship area where students could be together, socialize and take in the outdoors. The funds that were raised from your very successful Westminster United Church Walk-a-thon will be used to create this Friendship area in The Mulvey School Outdoor Classroom Area.
We will be meeting with the landscape architect on January 18th 2018 and I will have the three students that came forward with this idea be at the meeting so that the landscape captures the true essence of their vision and with $904.00 I know we can sure make a wonderful addition (to the outdoor classroom) and promote peace, unity and wellness.
I have one request — I would love for you to be here for our opening of the outdoor Classroom in May/June 2018, I want to acknowledge your very generous giving congregation at the event. I also would like to acknowledge the donation with a little gold plaque or inscription on the bench as well as on the sponsor board.
Once again on behalf of Mulvey School, I want to sincerely thank you from the bottom of my heart for taking care of our community,
Peter Correia,
Principal Mulvey School
Note: letter has been edited / paraphrased for space — mt.
---
To Rev. and the Church.
From: Violett, Shayla and Natasha
Dear Rev. Sherri McConnell and Westminster United Church
We want to give you a big thank you for helping us raise money for our friendship bench it will help our school and the kids who sometimes might not have a friend there for them we hope you could come see it's all done.
Sincerely, Violett, Shayla and Natasha"
Note: the funds were raised at the 2016 Walk-a-thon.