This week we hold in our thoughts and prayers:
Sturgeon Creek United Church and the family, friends and the many communities affected by the Humboldt Broncos tragic accident.
Today we welcome the Berry Family!
Steven Berry was born in Ontario and was baptised in a United Church in Ontario but due to his father being part of the military he was never able find a church to call home. Nicole was born in Winnipeg and baptised at Westminster United in 1988. After meeting at work the two got engaged and were instantly drawn to the rich history and beauty of Westminster United Church. The couple say it was an easy decision to get married here September 14, 2013. A few short years in, 2015 later they welcomed their later born daughter Éire first and had her baptised at Westminster. In July of 2017 become Éire was overjoyed to a big sister to baby Lennon.
Lennon Willow Dawn Berry, born July 27th 2017, has been such a Blessing and constant source of smiles. She's got a cheeky smile, relaxed demeanor and has been a dream baby. Parents Nicole and Steve along with Godparents Kara-Lynn Sorensen and Daniel Perrault are amazed with how much love can come from such a tiny human. The Berry family loves to travel and have big dreams of having their girls experience the world. Next month the family is traveling to Scotland for their first adventure as a family of four.
Thank you!
We appreciate and acknowledge the following for their support in making our display of Easter flowers possible. In Loving Memory of — from:
Margaret De La Mare — Marnie Bolland
Family and friends — .Bob and Ann Peeler
My parents, Ralph and Mary Welch — Hazel Welch Byle
Julie McInnes — The McInnes family
Our Parents and daughter-in-law Diana — Lawrence & Lynn Heise
Our husband and father, Ernest Mort — The Mort family
Aidan & Gladys Conklin — Elizabeth & Peter Wijtkamp
Piet & Jansje Wijtkamp — Elizabeth & Peter Wijtkamp
Family members — The Chicoine Family
R. Douglass & Jean Laing — Betty Laing
Marilyn Huband — Cynthia Goncalves
Anonymous
Eddy Grivell, Erich and Ella Rimkus — John Grivell
Dalis Kendall, Desdemona Walter, Dorcas Kendall — Philistina Howard
Myra Davidson — Mary Ann Taylor
Betty Halstead — Roy Halstead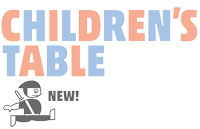 Children are invited to gather at the Children's Table following the anthem for a quiet activity to help them engage in and experience the gospel message, while allowing them to move around and explore in ways that come naturally to them. Along with a craft activity they will find Children's Bulletins in two different developmental levels containing activities relating to the day.
Golf tourney
The 21st Westminster Open Golf Tournament is scheduled for Tuesday, June 5th. Please mark your calendar.
---
This Week at Westminster
Sunday, April 15
• Morning Worship, Sanctuary: 10:30 to 11:30 am
Monday, April 16
• Sparks, Lecture Hall: 6:30 to 7:30 pm
• Brownies, Concert Hall: 6:30 to 8:00 pm
• Guides, Gym: 6:30 to 8:00 pm
• Pathfinders, Library: 6:30 to 8:30 pm
• Property, Board Room: 7:00 to 9:00 pm
Tuesday, April 17
• Knitters, Chapel: 10 am to 12 noon
• Tai Chi, Lecture Hall: 5:30 to 6:30 pm
• Beavers, Concert Hall: 6:30 to 7:45 pm
• Cubs, Gym: 6:30 to 8:00 pm
• Venturers, Bat Cave: 6:30 to 8:30 pm
• Church Board, Library: 6:30 to 9:30 pm
Wednesday, April 18
• Families Anonymous, Library: 1:00 to 3:00 pm
• Scouts, Gym: 6:30 to 8:00 pm
Thursday, April 19
• Quilters, Library: 10:30 am to 2:30 pm
• Tai Chi, Lecture Hall: 5:30 to 6:30 pm
• Choir, Sanctuary: 7:00 to 8:30 pm
Friday, April 20
• Bell Tower Community Café & Wpg Harvest Food Bank: 6:30 to 8 pm
Sunday, April 22
• Morning Worship, Sanctuary: 10:30 to 11:30 am
• Communications, Chapel: 12:00 pm
---
THE GREAT WESTWORTH RUMMAGE SALE
Fri. Apr.27 7pm-9pm and Sat. Apr. 9am-noon Bring your family, bring your friends. This is a once-a-year event. 1750 Grosvenor Ave.
Fundraising concert
The John Black United Church Foundation is holding a fundraising concert on Fri. April 27th at 7:30 pm, at John Black United, 898 Henderson Hwy. A.R. Cash performs a tribute to Johnny Cash & June Carter. Tickets $20.00 @ 667-2579.
An evening with Dr. Niigaan Sinclair
Topic: 'The Winter of Loss: A Discussion of What Reconciliation Looks Like Now.' Join us at Westminster United Church (745 Maryland) on Wednesday, May 2, 7:30 PM to In the Sanctuary. We will be taking a Free Will Offering at the door in support of a student scholarship for the Native Studies Department at the University of Manitoba.
Request for Muffins & Cookies for Conference Annual Meeting – May 24-27, 2018
The annual meeting weekend of the conference of Manitoba and Northwestern Ontario is rapidly approaching and we are still in need of donations for the nutritional breaks and volunteers to help in the book room. We are asking churches in Winnipeg to contribute muffins and cookies for the nutritional breaks during the meetings on Friday and Saturday. We are requesting approximately 4 dozen muffins and 8 dozen cookies from each congregation for the delegates to enjoy during the breaks. It would be helpful if muffins and cookies:
contain no nuts
no icing
some muffins or cookies can be sugar free and some gluten free (please label)
Please consider delivering baked goods on Friday morning or Saturday morning by 9:30 a.m. These can be brought to the conference by your conference delegate, minister or volunteer. We would also request volunteers to help with the following:
assisting with the United Church book table (Thursday evening, Friday and Saturday — volunteers will be able to see and hear speakers at the conference while at the book table)
agreeing to billet conference delegates
If you are able to help with these requests, please contact: Sheron Miller 204-668-5117 miller01@mymts.net OR Conference Office 204-233-8911 office@confmnwo.mb.ca. We sincerely thank you for considering these requests. Further confirmation and details will be forthcoming to the volunteers.
Wolseley's Envision — Festival of the Arts
Wolseley's Envision – Festival of the Arts is a festival that celebrates the huge amount of artistic talent living in our Wolseley-West Broadway community. This year we are hoping to expand that community range by asking the churches within our community to display the work of any visual artists from their congregation. We would display it on a 4'x8′ peg board, under the title of "The Art of Westminster United Church" on May 11 & 12 at RA Steen Community Centre. The festival takes works from all levels of talent and from all ages. Contact Jim Palmquist, the Envision Co-ordinator, at 204-775-1939 or envision.festival@gmail.com.