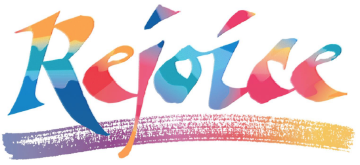 Thank you …
… to everyone who has contributed to our in-house emergency food cupboard. We are always grateful for your donations so we can help folks in need.
This week we hold in our thoughts and prayers the United Church Camps.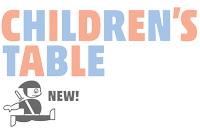 All children are invited to gather at the Children's Table following the anthem for a quiet activity to help them engage in and experience the gospel message. Along with a craft activity you will also find Children's Bulletins in two different developmental levels containing activities relating to the day. This Sunday, October 15th, we are reminded that when we pray we are having a conversation with God. At the Children's Table you are invited to quietly talk to God as you colour your own prayer wheel. Use the pictures on your prayer wheel to help you start your conversation. For more information about the Children's Table, contact Teri Skakum, Child and Family Coordinator.
Welcome back fellow choristers!
Westminster choir is pleased to participate in the 125th anniversary celebrations at Westminster Church. We heartily invite all former choir members to join us on Sunday Nov. 5th to sing "a Mighty Fortress is Our God". We invite you to two practices, Thursday Oct. 26th and Thursday Nov. 2nd from 8:00-8:30. We would be so pleased if you are able to join us.Please email or call Shannon MacFarlane, choir president at 204 227 6562 or shannonmacfarlan@hotmail.com to confirm your attendance. We look forward to joining voices for this momentous occasion!
---
This Week at Westminster
Sunday, October 15
• Morning Worship, sanctuary 10:30 am
• Fishing Tips Book Study, Chapel 11:45 am
Monday, October 16
• MCO rehearsals, Sanctuary, LH 9 am – 4:30 pm
• Westminster Housing, Library 5:15 – 6:30 pm
• Sparks, Lecture Hall 6:30 – 7:30 pm
• Pathfinders, Library 6:30 – 8:30 pm
• Brownies, Concert Hall 6:30 – 8:00 pm
• Guides, Gym 6:30 – 8:00 pm
• Ministry & Personnel, Chapel 7:00 – 9:00 pm
Tuesday, October 17
• Knitters, chapel 10:00 – 12:00 pm
• Staff, library 12:00 – 1:00 pm
• Tai Chi, cancelled 5:30 – 6:30 pm
• MCO Concert, Sanctuary 7:30 – 9:30 pm
Wednesday, October 18
• Families Anonymous, library 1:00 – 3:00 pm
• Scouts, gym 6:30 – 8:30 pm
• Stewardship, library 9:00 am – 12:00 pm
• Inner & Outer Connections, library 7:00 – 9:00 pm
• U of M Orchestra, Sanctuary 7:30 – 9:30 pm
Thursday, October 19
• Quilters, library 10:30 am – 2:30 pm
• Fishing Tips Book Study, chapel 1:30 – 2:45 pm
• Tai Chi, cancelled 5:30 – 6:30 pm
• Al-Anon, library 7:00 – 8:00 pm
• Choir, sanctuary 7:00 – 8:30 pm
• Judo, gym 7:00 – 8:30 pm
Friday, October 20
• Bell Tower Community Café, Concert H. 6:30 – 8 pm
Sunday, October 21
• Morning Worship, sanctuary 10:30 – 11:30 am
• Fishing Tips Book Study, Chapel 11:45 am
---
Anniversary Events
Saturday Oct. 21
• Anniversary Dinner 5:30 pm (dinner at 6), Norwood Hotel, Marion St. Main floor Ballroom (easy access). Tickets available in the office … $55.00
For Board & Committee and interested Members of Westminster United Church: you are invited to a Congregational Workshop on the ideas from "Fishing Tips" led by John Pentland. Come dream with us!
• Saturday, October 28, 2017 10 am – 2 pm (lunch provided) Please RSVP to the church office
204-784-1330 or info@165.227.34.127 by Thursday, October 26.
---
Spread the word!
Sunday Oct. 29 – 10:30 am
Guest Preacher, John Pentland
Sunday Oct. 29 – 7pm
An Evening with John Pentland (public lecture)
Sunday Nov. 5 – 10:30 am – 125th Anniversary Service, with Guest Preacher Devon Clunis (retired Winnipeg Police Chief) and a special presentation from our choir and guest instrumentalists. ALL ARE WELCOME!!
---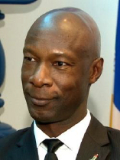 Retired Winnipeg Police Chief, Devon Clunis will be speaking at our 125th Anniversary Service on November 5 at 10:30 am. He will tell his story about growing up in Jamaica, to becoming the first black Police Chief in Canadian history and how important it is for us to work together for our communities. Join us for cake and
conversation after the service in the Lecture Hall where Mr. Clunis will be selling his book.
JUST GIFTS 2017
1JustCity is an organization that supports four member charities working in Winnipeg's core neighborhoods via Oak Table, West Broadway Community Ministry, St. Matthews-Maryland, Northend Stella Community Ministry. 1JustCity giving brochures are available in the Narthex.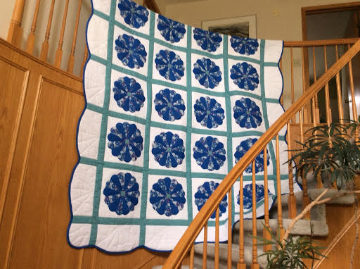 Westminster Dresden Plate Memorial Quilt
The Westminster Dresden Plate Memorial Quilt was made by the Westminster Quilting Group and will be sold by silent auction as part of the 125th Anniversary of Westminster United Church with the proceeds going to the church. [The Westminster Quilting group. Photo by Roy Halstead.]
Details
quilt dimensions – approx. 7 ft. by 8 ft. (Queen Size bed)
quilt will be on display in the Lecture Hall today and at the 125th Anniversary Dinner Oct. 21 at the Norwood Hotel.
bids can be made after church today or at the dinner on Oct. 21 Please see either Grace Aoki or Peter Macdonald
there is a reserve bid of $950.