Random notes …
Our guest organist today is Lynne Mavins. Thank you Lynne!
This week in the Winnipeg Presbytery prayer cycle we remember the congregation and staff of Crestview United Church.
TODAY after church – Welcome Back Congregational Lunch – Stay for buns, salad and conversation. All are welcome! (silver collection).
Congratulations to Kristel Mason and Luke Kennerd who were married in our sanctuary yesterday afternoon. We wish them a lifetime of blessings.
Nathan's Notes
Ludwig Van Beethoven was an interesting character. A myriad of anecdotal stories exist about the man – he was a grumpy old curmudgeon who counted his coffee beans every morning to make the perfect cup of joe. I find it very amusing that this grumpy man would be able to compose the beautiful melody that we sing today as our opening hymn. The well-known theme is Beethoven's musical representation of "Universal Brotherhood". The text we sing today is not the text Beethoven used as his inspiration, but is just as fun and engaging to sing!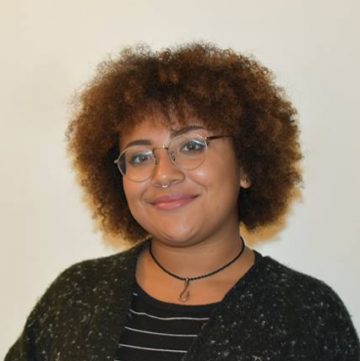 Welcome Katelyn McIntyre!
Katelyn is beginning her first year as Children's Table Coordinator. Manitoba born and raised, she will be entering her fifth and final year of her Bachelor's Degree at the University of Manitoba majoring in Anthropology and minoring in Religion. Through encouraging theological learning in a creative environment, she hopes to create a positive, accepting, and welcoming space for the youth and children of Westminster Church.
---
This Week at Westminster
Sunday, September 16
• Morning Worship, Sanctuary: 10:30 to 11:30 am
• Congregational Lunch, Lecture Hall after church
• Mark Damisch recital, Sanctuary: 7:00 pm
Monday, September 17
• Sparks, Lecture Hall: 6:30 to 7:30 pm
• Brownies, Concert Hall: 6:30 to 8:00 pm
• Guides, Gym: 6:30 to 8:00 pm
• Pathfinders, Board Room: 6:30 to 8:30 pm
Tuesday, September 18
• Knitters, Chapel: 10:00 to 12:00 am
• Staff, Library: 12:00 to 1:00 pm
• Tai Chi, Lecture Hall: 5:30 to 6:30 pm
• Beavers, Concert Hall: 6:30 to 7:45 pm
• Cubs, Gym: 6:30 to 8:00 pm
• Venturers, Board Room: 6:30 to 8:30 pm
• Board, Library: 6:30 to 9:30 pm
Wednesday, September 19
• Families Anonymous, Library: 1:00 to 3:00 pm
• Allan Denton celebration of Life, Lecture Hall: 5 to 7 pm
• Scouts, Gym: 6:30 to 8:00 pm
Thursday, September 20
• Quilters, Library: 10:30 am to 2:30 pm
• Tai Chi, Lecture Hall: 5:30 to 6:30 pm
• Choir, Sanctuary: 7:00 to 8:30 pm
Friday, September 21
• Bell Tower Community Café & Winnipeg Harvest Food Bank: 6:30 to 8:00 pm
Sunday, September 23
• Morning Worship, Sanctuary: 10:30 to 11:30 am
---
Upcoming Worship Services
Sunday Oct. 7 2018
Thanksgiving and World Wide Communion Sunday
– food donations will be gathered for West Broadway Community Ministry Food Pantry
Sunday Oct. 14 2018 Special Presentation by Lynda Trono and Friends from West Broadway Community Ministry (WBCM)
– food donations will be gathered for WBCM Food Pantry
– please see the insert for the 10 Most Wanted Items List
Mark Damisch, in concert
Mark Damisch, in concert to benefit The Bell Tower Community Café and 1JustCity, Sunday, September 16th 7:30 pm at Westminster Church. Chicago based pianist Mark Damisch in concert performing a program of Gershwin and Copland favourites. All proceeds to be donated to The Bell Tower Community Café and 1JustCity. Tickets $15 at the door.
Westminster Fall Supper
Saturday, October 20th: Westminster Fall Supper at the church. Turkey and pie! Tickets will go on sale on TODAY. Adults $20/Children (5-12) $10/ Children under 5 eat for free.
Mission, Vision and Values Conversation
Come join us for an open, friendly conversation about who Westminster is as we work towards a promising future … October 21st and November 4th, from 11:45 to 12:45; hosted by the board of Westminster; watch for more details.
---
Church Board News
Decision regarding Solar Panels at Westminster Church:
At a special meeting of the board of Westminster United Church on August 22nd, a motion was passed to not proceed with the contract with Blue Sky Solar. A letter has been sent to Blue Sky Solar indicating this decision, along with the Board's thanks for their efforts with Westminster Church on this project.
This decision of the Board was based on reports supplied by the church's structural engineers, plus 2 additional reports supplied by the contractor, as well as the advice of the insurer for Westminster United Church.
The report from Westminster's Structural Engineering firm Accutech stressed that they did not recommend installing solar panels. Further, it was the opinion of our Insurance representative that should the church decide to undertake the construction of the solar panels as proposed anyways, it would likely result in the cancellation of our policy by our insurance carrier, and that securing a new policy from another carrier would be extremely difficult.
The decision to not proceed was made with heavy hearts by the Board after much thought and consideration.
Sincere appreciation is owed to the Property committee, and most especially to Brandon Johnston for all of the very hard work and dedication devoted to this project, and I would like to offer my personal thanks to the Board and to Brandon.
Carol Latter,
Westminster United Church Board
---
These days
These days, Daily Devotions for Living by Faith, have arrived. Copies are available on the hall and narthex tables, including LARGE PRINT.
THE WIDER CHURCH
West Broadway Community Ministry is hosting its annual Walk A Mile In My Shoes event on Sept 29th, 2018. This educational tour will be heading into a new neighbourhood this year and introducing participants to new sites and information. Every dollar raised goes to support WBCM, and its work ensuring that every person can access food and a place of safety when times are hard. Drop of registration forms (found on the hall and narthex tables) in person at 222 Furby Street, or register on our web site. We encourage people to have friends, family and colleagues sponsor their walk, as there are great prizes for top fundraisers!
Region 5
Region 5 Transition Commission Information Bulletin #1: find out what the new Region 5 Transition Commission's responsibilities are and who is on the committee. (hint, Rev. McConnell wrote the Bulletin)
Copies can be found on the narthex or hall tables.
IN OUR COMMUNITY
Fall, Fitness, Fun: learn about Walking, Pickleball and Yoga in our community. This Community Health & Wellbeing Program will take place at Temple Shalom, 1077 Grant Ave. at 1:30, Wednesday, October 3, 2018. All are welcome, especially those over 55. Entrance is free. Refreshments provided.
From the United Church Observer
Rt. Rev. Richard Bott was elected as new moderator of the United Church of Canada in July. (Credit: Richard C. Choe). Meet your new moderator: Rt. Rev. Richard Bott. "He is one of the people who can actually build up a church." By Christopher White. FAITH, September 2018 (361)
It was a delicate moment in the life of the United Church when Rt. Rev. Richard Bott, the new moderator, stood up to preach late on a Friday evening in July.
Just hours before his installation service, an extraordinary shift had happened at General Council. What was supposed to be a fairly straightforward final afternoon of passing motions was completely transformed and made sacred as people approached the microphones to share their personal experiences of racism and exclusion in the church.
Due to unfortunate timing, the moderator-elect was not in the court to hear it. He was in his residence room finishing his sermon for that evening. After learning what had happened, he quickly revised his notes. Bott's opening words went to the heart of the matter.
"I stand before you tonight as a person who has exactly one set of lenses: I am a white, middle-class, university-educated, able-bodied, middle-aged, cis-male settler who grew up and lives on unceded territory of the people of this land. I am the epitome of privilege."
With those words, the tension in the room eased, and there was a sense among the commissioners that they had elected a person who understood what was needed for the next three years.
Bott lives in Vancouver. He is divorced, and co-parents a 15-year-old daughter. The eldest of three children, he grew up in Marathon, Ont., a small town perched on the shores of Lake Superior. His parents, George and Joy, raised all their kids to have a strong sense of service to others. They say they weren't surprised when their son, now age 50, entered the ministry and was ordained in 1994.
"We had a good, strong suspicion that this was the direction his life was going to take," his father says. "He went through a whole period of hearing the knocking on the door and ignoring it." His mother emphasizes his skills as a listener: "He has gifts of communication and connecting with people he knows and those he doesn't. He creates community pretty quickly." They both agree that his deep personal faith and his belief in the importance of discipleship are two elements that will support him over the next three years.
Bott has served as a minister in both Ontario and British Columbia. Rev. Dave Anderson, lead pastor at Eagle Ridge United in Coquitlam, B.C., met him in 2003. "I don't know anyone with more integrity," Anderson says. "He oozes integrity."
Anderson has long admired his friend and colleague's ability to help congregations thrive. "Here on the West Coast, we are in the secular world," he says. "It's very tough to keep a church going, and Richard builds churches. He is one of the people who can actually build up a church."
With laughter in his voice, Anderson adds that Bott "is a church geek. He's the Manual go- to guy, and he has a deep appreciation of the wisdom of those who came before us."
Together, Bott and Anderson created Immersion, a curriculum for people new to the United Church. Soon to be widely available, it is not only informational but experiential, with a commitment to both communal and individual spiritual practices. It reflects Bott's belief that Christianity is a deeply lived, transformative experience.
The new moderator has a lifelong grounding in faith, a long practice of ministry and genuine hope for the future of the church. He is well placed to lead the United Church through the major denominational restructuring of the next three years.
CORRECTION
A previous version of this story stated that the moderator is a single parent. This version has been corrected.