In our thoughts and prayers…
the family of Greg Blanco (daycare) & his wife Karen and their family on the recent death of Karen's mother, Linda Elise Wrobleski (nee Swanson). A private family service was held at Chapel Lawn.
the work of the Affirming Ministries
Notice! Westminster Church will not be open on Monday, February 19, in observance of Louis Riel Day.
Sunday March 11
Michelle Owens, Principal of the Centre for Christian Studies will be our guest preacher.
This Week at Westminster
Sunday, February 18
• Morning Worship, Sanctuary: 10:30 to 11:30 am
• Raúl Prieto Ramírez organ recital, Sanctuary: 2:30 pm
Monday, February 19
• Louis Riel Day, Building Closed
Tuesday, February 20
• Knitters, Chapel: 10am – noon
• Staff, Library: 12:00 to 1:00 pm
• Tai Chi, Gym: 5:30 to 6:30 pm
• Venturers, Bat Cave: 6:30 to 8:30 pm
• MCO – piano recital, Sanctuary: 7:30 pm
Wednesday, February 21
• MCO – matinée recital, Sanctuary: 1:00 pm
• Families Anonymous, Library: 1:00 to 3:00 pm
• Scouts, Gym: 6:30 to 8:00 pm
Thursday, February 22
• Quilters, Library: 10:30 am to 2:30 pm
• Tai Chi, Lecture Hall: 5:30 to 6:30 pm
• Judo, Gym: 6:30 to 8:30 pm
• AlAnon, Library: 7:00 to 8:00 pm
• Choir, Sanctuary: 7:00 to 8:30 pm
Saturday, February 24
• Camerata Nova pre-concert lecture, Lecture Hall: 7:00 pm
• Camerata Nova concert, Sanctuary: 7:30 pm
Sunday, February 25
• Morning Worship, Sanctuary: 10:30 am
• Camerata Nova pre-concert lecture, Lecture Hall: 2:30 pm
• Camerata Nova concert, Sanctuary 3:00 pm
---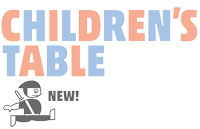 Children are invited to gather at the Children's Table following the anthem for a quiet activity to help them engage in and experience the gospel message. Along with a craft activity they will find Children's Bulletins in two different developmental levels containing activities relating to the day. During the season of Lent we remember Jesus' 40 days in the desert. This Sunday, February 18, at the Children's Table create a paper chain to help you count down the 40 days of Lent. For more information about the Children's Table, contact Teri Skakum, Child and Family Coordinator, at teri@westminsterchurch.org.
Workshop: Understanding Dementia
Did you know that 43% of Manitobans have a family member or close friend with Alzheimer's disease (or another dementia)? This is one of the interesting facts we learned on the evening of Monday Feb. 5, 2018, when several members of Westminster's pastoral visitation team made their way to Crescent Fort Rouge United Church, for the Understanding Dementia Workshop, facilitated by the Alzheimer's Society of Manitoba. It was a very informative evening. CFRUC is planning on hosting more workshops in the future – so watch for more details in the coming weeks.
Special MCO discount!
A great offer from the Manitoba Chamber Orchestra: Marc-André Hamelin is one of the greatest living pianists; an artist whose hands critics playfully call "the musical wonders of the world." The MCO is offering special groups a 50% discount on tickets for the MCO's February 21st matinee with Marc-André Hamelin, 1:00 PM at Westminster United Church. To redeem this offer, please make your order over the phone (204.783.7377) and inform the MCO's box office staff you are from Westminster UC. Or make your order online by going to their website themco.ca, choosing 21 February from their drop-down concert menu, and clicking on 'adult' or 'senior' under 'Matinee Tickets Here.' This will bring you to their online shopping cart. In the shopping cart, select your quantity, and type 'BOGO' in the Coupon Code field to receive your discount. Please note that this offer extends only to adult and senior tickets and can ONLY be redeemed over the phone and online.
The United Church Observer: renewal time!
It is time to think about renewing your subscription to The Observer. If you have never subscribed, please consider doing so. The United Church Observer is an independent, monthly magazine reporting on national and international issues of faith, justice, ethics, daily living and popular culture. It is a tool for communication within the United Church and with the larger community.To renew your subscription or subscribe for the first time, please send a cheque for $25.00, made out to Westminster United Church, to the Westminster office: 745 Westminster, R3G 1A5. Please include your name and address.
An Introduction to CENTERING PRAYER
Sponsored by Inner and Outer Connections
Saturdays: March 3 & March 24, 2018, 9:30 to 4:30 at Westminster United Church. Presenters Lynn Langdon and Jacquie Reimer, Contemplative Outreach Manitoba. Cost $50 (fee goes to, and is required by, Contemplative Outreach Manitoba to cover their costs for offering this workshop; fee covers both sessions). Lunch not included.
Registration limited: Call 204 – 784 – 1330. Payment ahead of workshop preferred. Cash, or cheque made out to Contemplative Outreach Manitoba.
Not Alone: Healing in Times of Grief and Loss
Wednesdays, February 28 to April 18. Fort Garry United Church (800 Point Road, Winnipeg) is offering 'Not Alone: Healing in Times of Grief and Loss, eight Wednesdays, February 28 to April 18, 10:00-11:30 a.m. We will explore how to deal with our sense of loss: death of loved ones or pets, separation, losing a job, moving, immigration, etc. Facilitated by Rev. Min-Goo Kang. This is a free program but registration is required. To register or for more information, please contact k.mingoo@yahoo.com or 204-218-3511.
'A Very UnMerry Birthday'
Transcona Memorial United Church (209 Yale Ave. W) hosts their 8th annual Dinner Theatre production of "A Very UnMerry Birthday". Thurs-Sat, Apr 26- 28 at 6:30 pm; Sun, Apr 29 at 4:30 pm. Tickets $45 each ($20 donation receipt) sold on Saturday, February 24 from 9 – 11:30 am in the basement of the church. Breakfast available at 8:30 am. Wheelchair accessible and vegetarian meal option. After the sales date, contact Frank Favoni for tickets 204-222-1475 or favonifc@mymts.net.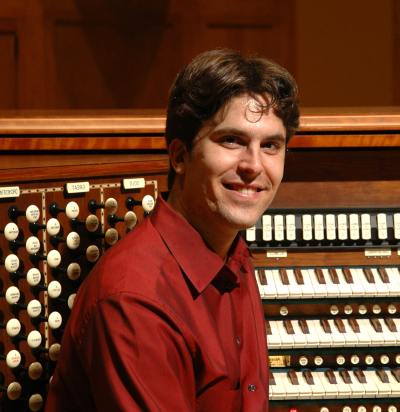 Don't Miss!
Raul Prieto Ramirez performing in concert on Sunday, February 18th at 2:30 pm. The second concert of the Westminster Concert Organ Series' 29th season, this dynamic and exciting performer took 4 encores when he last appeared at Westminster. Tickets are available at McNally Robinson, and at the door prior to the concert at
$25.00 for Adults, with reduced pricing for Seniors and Students available.