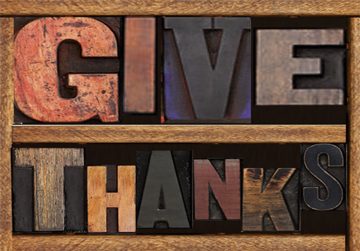 Miscellany
This week in the Winnipeg Presbytery prayer cycle we remember Chinese United Church.
Congratulations to Jeannette Wee and Jordan Rodillo who were married here yesterday afternoon.
Tuesday September 25, 2018
Saskia & Darrel, The Great Plains musicians will be performing at 7:00 p.m. at Harrow United Church, 955 Mulvey Avenue. This duo is well known for performing fabulous Canadian music with Celtic, Bluegrass, Folk, Country & Gospel flavours. Tickets are $15 and can be purchased by contacting the church office at 204-284-0079. You can check out the reviews for this wonderful duo at www.thegreatplains.ca
Seeking a part-time Sunday School Director
Immanuel United Church in East Kildonan is a welcoming, affirming, justice- seeking congregation with a strong commitment to lay leadership and ongoing Christian Education that is currently seeking a creative individual to fill the important role of Sunday School Director.
The successful applicant will be someone who enjoys spending time with our younger members of the congregation, expressing his/her faith through their teachings to the Sunday School children. He/She will work collaboratively with the minister to integrate our children's program into the worship and life of our whole church. Intercultural experience/understanding would be an asset.
Time commitment: approximately 8 hours per week
Salary: $20.00 per hour
Starting Date: Early October
Application deadline: September 15, 2018
For further information and full job description, email Leslie Ross.
Thinking about your summer reading list?
The Inner and Outer Connections committee will be offering 3 'book study' evenings this coming fall/winter (dates/times TBA). Books that will be discussed:
The Pagan Christ: Recovering the Lost Light (2004), by Tom Harpur
Grounded: Finding God in the World — a spiritual revolution (2015) by Diana Butler Bass
Grateful: The Transformative Power of Giving Thanks (2018), by Diana Butler Bass
Why not get a jump start on your reading, and do some spiritual exploring at the same time? Happy summer reading!
---
This Week at Westminster
Sunday, August 19th
• Morning Worship, Sanctuary: 10:30 to 11:30 am
• Shershero / Click-McMahon wedding: 1:00 pm
Wednesday, August 22nd
• Families Anonymous, Library: 1:00 to 3:00 pm
Friday, August 24th
• Bell Tower Community Café / Winnipeg Harvest Food Bank: 6:30 to 8:00 pm
Sunday, August 26th
• Morning Worship, Sanctuary: 10:30 to 11:30 am