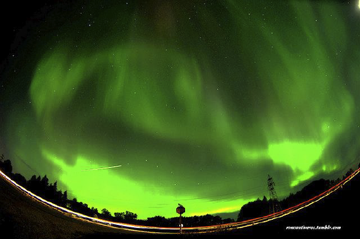 Random notes …
Thank you Lynne Mavins for providing the musical accompaniment this morning.
This week in the prayer cycle we remember the congregation and staff of McClure United Church.
Stars on the Memory Tree have been purchased by Valerie Morrow, Shannon MacFarlane, Margaret Cuddy and Cynthia Goncalves. The MEMORY TREE will be in the sanctuary until January 31, 2019. Order forms for memorial stars are in the narthex and the back hallway.
Do you like to know what's happening at your church? Are you on the congregational email list? Send Marilyn an email at info@westminsterchurch.org to have your email address added. We don't share your information and you can unsubscribe at any time.
Nathan's Notes
Our last hymn was written by Charles Wesley, a prolific English hymn writer. He authored over 6000 hymns- some of which will last as long as the church is around as he penned the great "Hark the Herald Angels Sing" and "Christ the Lord is Risen Today". Wesley also had three children, two of which became composers, of varying success. His grandson, Samuel Sebastian Wesley composed the tune we sing to "The Church's One Foundation". If it wasn't for the Wesley family, our church music would sound vastly different today!
Week of Prayer 2019
From January 18 to 25, 2019 many Christians around the world will celebrate the annual Week of Prayer for Christian Unity. The theme for 2019 is "Justice and only justice you shall pursue" (Deuteronomy 16:20a). Here in Winnipeg a City-wide Ecumenical Worship Celebration will be held at 7:30 p.m. on Sunday, January 20, 2019 at The Salvation Army Heritage Park Temple, 825 School Road. All are cordially invited to this celebration.
---
This Week at Westminster
Sunday, January 20
• Morning Worship, Sanctuary: 10:30 to 11:30 am
• Nathan Poole studio recital, Sanctuary: 2:30 pm
Monday, January 21
• Sparks, Lecture Hall: 6:30 to 7:30 pm
• Brownies, Concert Hall: 6:30 to 8:00 pm
• Guides, Gym: 6:30 to 8:00 pm
• Pathfinders, Board Room: 6:30 to 8:30 pm
• Westminster Concert Organ Series Committee, Library: 7:00 to 9:00 pm
Tuesday, January 22
• Knitters, Chapel: 10:00 am to 12:00 pm
• Staff, Library: 12:00 to 1:00 pm
• Tai Chi, Lecture Hall: 5:30 to 6:30 pm
• Beavers, Concert Hall: 6:30 to 7:45 pm
• Cubs, Gym: 6:30 to 8:00 pm
• Venturers, Board Room: 6:30 to 8:30 pm
Wednesday, January 23
• Families Anonymous, Library 1:00 to 3:00 pm
• Scouts, Gym 6:30 to 8:00 pm
Thursday, January 24
• Quilters, Library: 10:30 am to 2:30 pm
• Tai Chi, Lecture Hall: 5:30 to 6:30 pm
• Choir, Sanctuary: 7:00 to 8:30 pm
Friday, January 25
• Centering Prayer, Chapel & Board Room: 10 am to 12 pm
• Bell Tower Community Café & Winnipeg Harvest Food Bank: 6:30 to 8:00 pm
Saturday, January 26
• Big Fun Festival, Sanctuary: 7:45 pm
Sunday, January 27
• Morning Worship, Sanctuary: 10:30 to 11:30 am
---
Mark Your Calendars for 'The Clock Struck One'
The Caught In the Act Co.'s 9th Annual Dinner Theatre performance: April 25 to 28, 2019 (Thursday, April 25th & Saturday, April 27th, at 6:30 pm, and Sunday, April 28th, at 4:30 pm). Tickets on sale Saturday, 23 February 2019, from 9:00 am to 11:30 am, in Transcona Memorial United Church's Yale Hall. Tickets are $45.00 each; a $20.00 donation receipt will be issued at the time of purchase. After February 23rd, contact Frank & Carol Favoni at 204-222-1475 or favonifc@mymts.net for tickets.
---
By Popular Request
A fundraising concert by Vocal Ascent for Westworth United Church, Sunday, January 27 @ 7 pm. See posters for more information.

The Interior Castle – A Book Study/Spiritual Pilgrimage
Written in the 16th century by St. Teresa of Avila, The Interior Castle guides the spiritual seeker through each stage of development until the soul's final union with the divine. St Teresa writes that "if you want to make progress on the path and ascend to the places you have longed for, the important thing is not to think much but to love much, and so to do whatever best awakens you to love. If you fall sometimes, do not lose heart. Keep striving to walk your path with integrity. God will draw out the good even from your fall."
---
On seven Thursdays …
On seven Thursdays (February 14th to March 28th), from 10:00 am to 12:00 noon, at Westminster Church, Pat Miles will facilitate a small group on your very own pilgrimage toward the One. To register (limited to 8) please phone 204-784-1330 to leave your name. Free will donation to Westminster Church. Books can be purchased through Amazon.ca or chapters.indigo.ca A project of Westminster's Inner and Outer Connections Committee.