Thanks & Congrats!
Thank you to everyone who contributed to the Personal Hygiene Kit project for Bell Tower. The completed kits will now be passed on to Bell Tower for distribution.
Congratulations to Alec & Kelsey and Xin & Jie who were married here at Westminster yesterday afternoon. We wish each of them God's blessing on their marriage.
This week at Westminster
Sherri is away on Continuing Education
Monday, May 22
• Victoria Day – building closed
Tuesday, May 23
• Knitting Group, chapel 10:00 am – noon
• Tai Chi, lecture hall 5:30 – 6:30 pm
• Beavers, concert hall 6:30 – 8:30 pm
• Cubs, gym 6:30 – 8:30 pm
• Board meeting, library 7:00 pm
Wednesday, May 24
• Families Anonymous, library 1:00 – 3:00 pm
• Scouts, gym 6:30 – 8:30 pm
Thursday, May 25
• Quilters, library 10:30 – 2:30
• Tai Chi, lecture hall 5:30 – 6:30 pm
• AlAnon, library 7:00 – 8:00 pm
• Wedding rehearsal, sanctuary 7:00 pm
Saturday, May 27
• Wedding, Sanctuary 12:30 – 1:30pm
• Doors Open set up, entire building 2:00 pm
Sunday, May 28 Morning Worship 10:30 am
• Doors Open 12:00 – 4:00 pm
Land Of Lakes Concert Choir
On the evening of June 14th, we welcome the Land of Lakes Concert Choir to Westminster. Let's give a warm Westminster welcome to this talented ensemble of young men. If you can offer a billet for 2 choristers on the night of the 14th and for more information, please speak to Margaret Cuddy, Grace Aoki or Carol Latter.
Doors Open
Volunteers urgently needed on Sunday, May 28 from 12 noon to 2pm or from 2pm to 4pm. Please call the office at 204-784-1330 if you can assist. Donations of cookies needed for Doors Open refreshments. If you can assist, please contact Margaret Hodson or the church Office at 204-784-1330.
Sport
The Twentieth Westminster Open Golf Tournament is scheduled for Monday, June 5 at River Oaks Golf and Country Club. Mark your calendar.
Westminster 125th Anniversary Dinner
Saturday Oct. 21st, 5:30 pm (dinner at 6) Norwood Hotel, Marion St., Main floor Ballroom (easy access). Tickets available in the office and from Ted Barnett…$50.00 / $55.00 after September 10, 2017.
Congregational Workshop  & Service
Saturday Oct. 28, 2017
Congregational Workshop, facilitated by John Pentland; open to all interested members of Westminster Church
Sunday Oct. 29, 2017
10:30 / Worship Service, guest preacher, John Pentland
7:00 pm / Public Lecture, speaker, John Pentland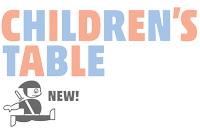 All children are invited to gather at the Children's Table following the anthem for a quiet activity to help them engage in and experience the gospel message while allowing them to move around and explore in ways that come naturally to them. In this week's Gospel reading we hear of the first Christians and how they shared God's love with others. The fish was a sign used by the first Christians. Today at the Children's Table create a Fish Weaving to remind you of these people and how you too can share God's love. For more information about the Children's Table contact Teri Skakum, Child and Family Coordinator, at teri@165.227.34.127
Continuing Education
Rev. Sherri will be away Monday May 22 to Monday May 29, 2017 for a week of Continuing Education and to attend the Conference of Manitoba and Northwestern Ontario Annual Meeting (in Portage La Prairie). Don McIntyre and Bob Burton will be providing pastoral care while she is away. Please call the office (784-1330) should you require their assistance.
On Sunday May 28th, the Worship Committee will be leading the service. If you would like to sing your favorite hymn that Sunday, please see Ted Barnett or Nathan Poole after the service.
Choral concert
Join Margaret's Choir, and the Winnipeg Youth Chorus on May 24th at the Centennial Concert Hall, 7PM for a joint concert benefitting Mood Disorders Association of Manitoba. Tickets are selling fast- $25 for adults, $15 for students. Tickets can be purchased online at margaretschoir.ca, or through Nathan.