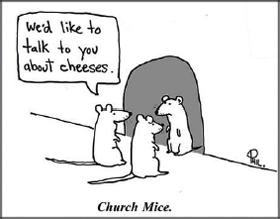 Random notes …
This week in the Winnipeg Presbytery prayer cycle we remember congregation and staff of Broadway Disciples United Church.
Sherri's Summer plans: Holidays: July 2nd to August 6th inclusive (back on Tuesday, August 7th). Thanks to Rev. Don McIntyre for providing the services of worship and emergency pastoral care while Sherri is away.
This Week at Westminster
Sunday, July 22
• Morning Worship, Sanctuary: 10:30 to 11:30 am
Tuesday, July 24
• Tai Chi, Lecture Hall: 5:30 to 6:30 pm
Wednesday, July 25
• Families Anonymous, Library: 1:00 to 3:00 pm
Thursday, July 26
• Tai Chi, Lecture Hall: 5:30 to 6:30 pm
Friday, July 27
• Bell Tower Community Café & Wpg Harvest Food Bank: 6:30 to 8pm
Saturday, July 28
• Blind / Antoine Wedding, Sanctuary: 4:00 pm
Sunday, July 29
Morning Worship, Sanctuary: 10:30 – 11:30 am
---
Westminster Founders
Frederick Harstone, Businessman
Born at Roseneath, Ontario on 9 September 1865, Frederick Harstone was educated at Ontario public schools and the Toronto Business College.
He came to Winnipeg and in the early 1900s established a fuel business (coal and wood) in partnership with his brother. After his brother's death, the firm was reorganized as the Harstone Coal Company. They had their offices at 216 McDermott, the Leckie Building which later became the Harstone Building ( still standing but vacant.).
Like Angus Browne, his fellow congregant, he was both a member of the Church and an active citizen of Winnipeg. He served on the Winnipeg School Board from 1914 to 1930, and was Chairman for two years. He was a member of the board for United College (a union of Manitoba and Wesley Colleges in 1938) and was an elder, trustee and charter member of Westminster United Church.
He died unmarried at Winnipeg in July 1947 and was buried in Elmwood Cemetery. In his will he made a large bequest to the Winnipeg Foundation. The Foundation honoured his gift by naming a street after him in its development of the Alloway land which became Tuxedo and Charleswood.