This week we hold in our thoughts and prayers the congregation and staff of Grey Street United Church.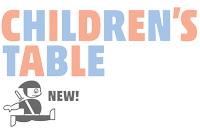 All children are invited to gather at the Children's Table following the anthem for a quiet activity to help them engage in and experience the gospel message. Along with a craft activity you will also find Children's Bulletins in two different developmental levels containing activities relating to the day. This Sunday, October 22nd, we are reminded that we are to "give to God the things that are God's." At the Children's Table this week you are invited to decorate a foil coin with words and images of things that we give thanks to God for. For more information about the Children's Table, contact Teri Skakum, Child and Family Coordinator, at teri@165.227.34.127
Welcome back fellow choristers!
Westminster choir is pleased to participate in the 125th anniversary celebrations at Westminster Church. We heartily invite all former choir members to join us on Sunday Nov. 5th to sing "a Mighty Fortress is Our God". We invite you to two practices, Thursday Oct. 26th and Thursday Nov. 2nd from 8:00-8:30. We would be so pleased if you are able to join us.
Please email or call Shannon MacFarlane, choir president at 204 227 6562 or shannonmacfarlan@hotmail.com to confirm your attendance. We look forward to joining voices for this momentous occasion!
---
This Week at Westminster
Sunday, October 22
• Morning Worship, sanctuary 10:30 am
• Fishing Tips Book Study, Chapel 11:45 am
Monday, October 23
• MCO rehearsals, Sanctuary, LH 9 am – 4:30 pm
• Westminster Housing, Library 5:15 – 6:30 pm
• Sparks, Lecture Hall 6:30 – 7:30 pm
• Pathfinders, Library 6:30 – 8:30 pm
• Brownies, Concert Hall 6:30 – 8:00 pm
• Guides, Gym 6:30 – 8:00 pm
• Messy Church Special Interest Grp, Chapel 8:00 – 10:00 pm
Tuesday, October 24
• Knitters, chapel, 10:00 – 12:00 pm
• Staff, library, 12:00 – 1:00 pm
• Tai Chi, lecture hall, 5:30 – 6:30 pm
• WUC Board, Library, 6:30 – 9:30 pm
Venturers, 'Bat Cave,' 6:30 – 8:30 pm
Wednesday, October 25
• Families Anonymous, library, 1:00 – 3:00 pm
• Scouts, gym, 6:30 – 8:30 pm
Thursday, October 26
• Quilters, library, 10:30 am – 2:30 pm
• Fishing Tips Book Study, chapel, 1:30 – 2:45 pm
• Tai Chi, lecture hall, 5:30 – 6:30 pm
• Al-Anon, library, 7:00 – 8:00 pm
• Choir, sanctuary, 7:00 – 8:30 pm
• Judo, gym, 7:00 – 8:30 pm
Saturday, October 28
• John Pentland Congregational Workshop (see announcement), Lecture Hall 10 am – 2 pm
Sunday, October 29
• Morning Worship, sanctuary, 10:30 – 11:30 am
• John Pentland Lecture, Sanctuary, 7:00 – 10:00 pm
Coming Services
November 19
• Stewardship Sunday (and after church on November 19 & 26 there will be opportunity to fill out your pledge cards)
November 26
• Baptism Sunday December 3 – Advent 1, Communion
---
Marking Remembrance Day
…..because the 125th Anniversary service is taking place on the Sunday before Remembrance Day, there will not be a full, commemorative Service of Remembrance this year at Westminster United Church. There will, however, be a theme of remembrance within the Nov. 12th worship service, in an effort to balance the importance that Remembrance Day holds for many in the congregation, and at the same time be respectful of the fact that the day itself has passed. Folks interested in participating in a full, commemorative Service of Remembrance are invited to consider attending any of the Remembrance Day services offered throughout the city on Nov. 11, 2017. The RBC Convention Center's service starts at 10:30 am on November 11.
Pilgrimage
For over a thousand years, Christians have undertaken the pilgrimage to in Northern Spain. This 789 kilometre journey, known as the " or 'The Way of St. James', commemorates the apostle James, the first disciple to preach the Word of Christ in Europe. Westminster's Pat Miles and Carol Harvey are among those who have travelled this ancient pilgrim path in recent years. On Thursday November 22nd at 7p.m they will share their experiences with members of the congregation with an illustrated presentation. They will discuss the spiritual, religious and physical dimensions of their individual pilgrimages. This presentation is an Inner & Outer Connections fundraiser in support of Westminster Church.
Westminster Children's Christmas Sale
Our annual Westminster Children's Christmas Sale is happening on December 9. You make it happen by donating items such as costume jewelry, toiletries, knitting, stationery, household items, cups and saucers, mugs, stuffed toys, books, perfume, games, puzzles, ties, ornaments, candles – anything you think a child might like to give to family members or friends. We also need gift bags, ribbon, and tags. Please be sure that your items are in new condition. Please drop off your donations at the Church office or leave them with a caretaker. Thank you for your support in this Outreach to our community.
For Board & Committee and interested Members of Westminster United Church
You are invited to a Congregational Workshop on the ideas from "Fishing Tips" led by John Pentland. Come dream with us! Saturday, October 28, 2017 10 am – 2 pm (lunch provided) Please RSVP to the church office 204-784-1330 or info@165.227.34.127 by Thursday, October 26
Spread the word!
Sunday Oct. 29 – 10:30 am
Guest Preacher, John Pentland
Sunday Oct. 29 – 7pm
An Evening with John Pentland (public lecture)
Sunday Nov. 5 – 10:30 am
125th Anniversary Service, with Guest Preacher Devon Clunis (retired Winnipeg Police Chief) and a special presentation from our choir and guest instrumentalists. ALL ARE WELCOME!!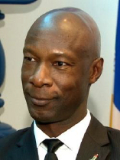 Retired Winnipeg Police Chief, Devon Clunis will be speaking at our 125th Anniversary Service on November 5 at 10:30 am. He will tell his story about growing up in Jamaica, to becoming the first black Police Chief in Canadian history and how important it is for us to work together for our communities. Join us for cake and conversation after the service in the Lecture Hall where Mr. Clunis will be selling his book.
JUST GIFTS 2017
1JustCity is an organization that supports four member charities working in Winnipeg's core neighborhoods via Oak Table, West Broadway Community Ministry, St. Matthews-Maryland, Northend Stella Community Ministry. 1JustCity giving brochures are available on the Narthex and hall tables.
Gifts with Vision
The new 2017-2018 cycle of Gifts with Vision has been launched with a new gift catalogue and renewed website. Are you looking for a meaningful gift to give someone for Christmas, or their birthday, or just because? Gifts with Vision is a great way to make a difference and show someone that you care. Watch for a special gift drive for Giving Tuesday, Nov. 28, 2017!
Serniors Transport
In an effort to reduce costs, Westminster Church is using a new taxi service called Seniors Transport. For more information contact Dawn Beirnes or the church office. Donations to the Taxi Fund are always welcome.