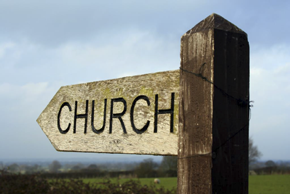 Random notes …
Please join us for a congregational luncheon after church today.
This week in the prayer cycle we remember the work of the Affirming Ministries.
Nathan's Notes
"Hallelujah"— although in this case, the word is used not in its literal translation of "Praise be to YHWH (Yah, or God)" but as a general exclamation of happiness. The song is very spiritual in nature, and this is why it ultimately works in the context of a religious service like ours. Several verses of the hymn exist, I encourage you to find and read through them.
We are trying something new!
Coffee and Conversation with the Minister … Rev. Sherri invites you to stop by for a time of informal conversation along with some coffee, tea and goodies … no agenda, no expectations, just a time to visit … coming Wednesdays mornings, 10 am to 11 am; March 20, March 27, April 3, April 10 … attend one, two, three or all four! No need to call ahead, just drop by! (However, we will need to end at 11 am.)
Ash Wednesday Service March 6th at 6:30 pm. In the chapel. Join us.
---
This Week at Westminster
Sunday, February 24
• Morning Worship, Sanctuary: 10:30 to 11:30 am
• Congregational Lunch, Lecture Hall: after worship
Monday, February 25
• Winnipeg Music Festival, Sanctuary: 10 am to 2:15 pm; Concert Hall: 6:30 to 8:00 pm
• Guides, Gym: 6:30 to 8:00 pm
• Pathfinders, Board Room: 6:30 to 8:30 pm
• Winnipeg Youth Orchestra, Sanctuary: 7:30 pm
Tuesday, February 26
• Winnipeg Music Festival, Sanctuary: 10 am to 10 pm
• Knitters, Chapel: 10:00 to noon
• Staff, Library: 12:00 to 1:00 pm
• Tai Chi, Gym: 5:30 to 6:30 pm
• Beavers, Concert Hall: 6:30 to 7:45 pm
• Cubs, Gym: 6:30 to 8:00 pm
• Venturers, Board Room: 6:30 to 8:30 pm
Wednesday, February 27
• Wpg Music Festival, Sanctuary: 10:00 am to 10:00 pm
• Families Anonymous, Library: 1:00 to 3:00 pm
• Scouts, Gym: 6:30 to 8:00 pm
Thursday, February 28
• Wpg Music Festival, Sanctuary: 10 am to 2:30 pm
• "The Interior Castle" book study, Board Room: 10 am to noon
• Quilters, Library: 10:30 am to 2:30 pm
• Tai Chi, Lecture Hall: 5:30 to 6:30 pm
• Choir, Sanctuary: 7:00 to 8:30 pm
Friday, March 1
• Wpg Music Festival, Sanctuary: 10 am to 2:30 pm
Saturday, March 2
• Winnipeg Music Festival, Sanctuary: 9 am to 5 pm
Sunday, March 3
• Westminster U. C. Annual General meeting during worship
Wednesday, March 6
• Ash Wednesday Service 6:30 pm
Sunday, March 10
• Lent 1, Sacrament of Baptism
Sunday, March 17
• Michelle Owens, guest preacher/worship leader
---
Baptism class
Rev. Sherri will be holding a Baptism class for families interested in having their children baptized in May. If you are interested in having your child baptized, please call the church office for more information.
If you are interested in adult baptism, or in becoming a member of the church – please call the church office for information on future classes.
---
Diana Butler Bass Book Study: save the date!
Sundays, March 10, 24, 31 and April 7/19 (after church – 11:40 to 1:00, in the chapel). We will be exploring two books written by Diana Butler Bass: Grounded: Finding God in the world, a spiritual revolution (2015) – March 10 and March 24; and
Grateful: The Transformative Power of Giving Thanks (2018) – March 31 and April 7. Please call the office to register.
---
Grief support group
The Companions in Grief Program , sponsored by CHAM and IHCAM is offering a 7 week Grief Support Group beginning Tuesday evening, March 12. If you have recently experienced the death of a loved one and are struggling with loneliness, hopelessness and uncertainty then you are welcome to join a supportive, safe and confidential group. To register or enquire further, please call Bob Milks at 204- 294-5562 or respond through email: griefcare@mymts.net Deadline for registration is Thursday March 7.
---
West Broadway 40th Anniversary Gala
West Broadway Community Ministry will celebrate its 40th Anniversary with a Gala on Saturday, March 23rd at 6:00 at the Viscount Gort Hotel. We will be honouring founders Bishop Eric Bays and Rev. Bill Cross. Speakers panel will feature Rev. Barry Morris from Longhouse Ministries in B.C., Aileen Urquhart, WBCM Community Minister (1987-1993) and Tessa Blaikie Whitecloud from 1JustCity. Join us for an evening of food, music and conversation. Tickets $100. ($70 tax receipt) To buy tickets call 204-774-2773 or email wbcm@mymts.net or connect with your congregational rep.
---
Emmet Cahill: live at Westminster!
Emmet Cahill in Concert Westminster United Church 745 Westminster Avenue Wednesday May 1st, 2019 Meet and Greet: 5:45 PM Concert: 7:30 pm. Tickets: General Admission: $40 CAD Meet and Greet: $55 CAD. Tickets are available following our morning worship. You can also purchase tickets at McNally Robinson Grant Park, through the church office (204-784-1330), or online (prices in USD) at emmetcahill.com. To whet your appetite, check out Emmet singing the beautiful Wild Mountain Thyme. A fundraiser in support of the Rose Window Restoration Project.