This week we hold in our thoughts and prayers Silver Heights United Church.
Annual General Meeting
The Congregation of Westminster United Church will hold its Annual General Meeting during the Worship Service. The Worship Service will start in its normal fashion, however, the AGM will take the place of the Sermon.
Michelle Owens
Sunday March 11/18: guest preacher, Michelle Owens, Principal of the Centre for Christian Studies
The Centre for Christian Studies is a national theological school based in Winnipeg (just up the street at 60 Maryland St). CCS has connections to the United Church of Canada and the Anglican Church of Canada, and provides theological education for those becoming diaconal ministers in the United Church of Canada, and educational opportunities for anyone interested in exploring leadership and faith/spirituality. CCS describes
itself as a school, a community and a movement that seeks to educate leaders for justice, compassion and transformation.
Michelle joined the Centre for Christian Studies as principal in August 2017. She is a graduate of the Centre and a diaconal minister in the United Church of Canada. Michelle came to Winnipeg from Ontario, where she served as London Conference's Personnel Minister. Prior to that, she had served in a three point rural charge in Perth County, Ontario, and had been a candidate for ministry from Trinity St. Paul's United Church in Toronto.
We look forward to welcoming Michelle as guest preacher on Sunday March 11.
Family Fun Event
Saturday March 17 Family Fun Event, noon – 2:00 p.m. Two volunteers are needed to help Teri Skakum, our Child and Family coordinator, to host the program and assist with the crafts. This program is an initiative of the Inner & Outer Connections Committee and is designed to attract more children & families to Westminster. Can you help? If so, please contact the office at 204-784-1330.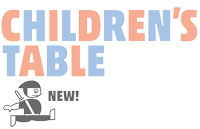 Children are invited to gather at the Children's Table following the anthem for a quiet activity to help them engage in and experience the gospel message. Along with a craft activity they will find Children's Bulletins in two different developmental levels containing activities relating to the day. Today we will be decorating crosses to remind us of Jesus life and death and of God's love for us. For more information about the Children's Table, contact Teri Skakum, Child and Family Coordinator, at teri@westminsterchurch.org.
The United Church Observer: renewal time!
It is time to think about renewing your subscription to The Observer. If you have never subscribed, please consider doing so. The United Church Observer is an independent, monthly magazine reporting on national and international issues of faith, justice, ethics, daily living and popular culture. It is a tool for communication within the United Church and with the larger community. To renew your subscription or subscribe for the first time, please send a cheque for $25.00, made out to Westminster United Church, to the Westminster office: 745 Westminster, R3G 1A5. Please include your name and address.
An Introduction to CENTERING PRAYER
Sponsored by Inner and Outer Connections
Saturdays: March 3 & March 24, 2018, 9:30 to 4:30 at Westminster United Church. Presenters Lynn Langdon and Jacquie Reimer, Contemplative Outreach Manitoba. Cost $50 (fee goes to, and is required by, Contemplative Outreach Manitoba to cover their costs for offering this workshop; fee covers both sessions). Lunch not included.
Registration limited: Call 204 – 784 – 1330. Payment ahead of workshop preferred. Cash, or cheque made out to Contemplative Outreach Manitoba.
Not Alone: Healing in Times of Grief and Loss
Wednesdays, February 28 to April 18 Fort Garry United Church (800 Point Road, Winnipeg) is offering 'Not Alone: Healing in Times of Grief and Loss, eight Wednesdays, February 28 to April 18, 10:00-11:30 a.m. We will explore how to deal with our sense of loss: death of loved ones or pets, separation, losing a job, moving, immigration, etc. Facilitated by Rev. Min-Goo Kang. This is a free program but registration is required. To register or for more information, please contact k.mingoo@yahoo.com or 204-218-3511.
Transcona Memorial United Church (209 Yale Ave. W) hosts their 8th annual Dinner
Theatre production of A Very UnMerry Birthday. Thurs-Sat, Apr 26-28 at 6:30 pm; Sun, Apr 29 at 4:30 pm. Tickets $45 each ($20 donation receipt) sold on Saturday, February 24 from 9 to 11:30 am in the basement of the church. Breakfast available at 8:30 am. Wheelchair accessible and vegetarian meal option. After the sales date, contact Frank Favoni for tickets 204-222-1475 or favonifc@mymts.net.
Position available
The United Church in Meadowood is seeking a Vacation Bible School Co-ordinator to plan and deliver a Vacation Bible School program in August of 2018. This position would begin in May of 2018 and run for 20 hours per month for May, June and July and 60 hours in August for a total of 120 hours. UCiM is an affirming congregation and the VBS Co- ordinator must endorse UCiM's position of acceptance of cultural diversity and the LGBTQ community. A current Police Record Check and Child Abuse Registry check required. Please email your resume and 3 references by March 15th to: ce@ucim.org A full job description is available here: http://ucim.org/vacation-bible-school-co-ordinator-job-posting/.
Lent
Lent is often practiced as a sacred journey. The following advice is found at the Pilgrims' Museum in Santiago, Galecia, Spain. Practices for travelers on sacred journeys:
Practice the arts of attention and listening.
Practice renewing yourself every day.
Practice meandering toward the centre of every place.
Practice the ritual of reading sacred texts.
Practice gratitude and praise singing.
Camerata Nova presents A Tale of Two Cities
Celebrating the Gabrielis
Sunday, February 25 p.m. at 3:00 p.m. This is an ambitious early music production celebrating the two ground-breaking Venetian composers. The concert features an expanded choir and ten top period instrumentalists. Concert at Westminster United Church, 745 Westminster Avenue. Tickets on sale at the door.
---
This Week at Westminster
Sunday, February 25
• Morning Worship, Sanctuary: 10:30 – 11:30 am
• Camerata Nova pre-concert lecture, L. Hall: 2:30 pm
• Camerata Nova concert, Sanctuary: 3:00 pm
Monday, February 26
• Winnipeg Music Festival, Sanctuary: 10:00 am – 2:00 pm
• Winnipeg Youth Orchestra, Sanctuary: 7:00 pm
Tuesday, February 27
• Winnipeg Music Festival, Sanctuary: 10:00 am – 2:00 pm
• Knitters, Chapel: 10 am – noon
• Staff, Library: 12:00 – 1:00 pm
• Tai Chi, Gym: 5:30 – 6:30 pm
• Beavers, Concert Hall: 6:30 – 7:45 pm
• Cubs, Gym: 6:30 – 8:00 pm
• Venturers, Bat Cave: 6:30 – 8:30 pm
• WUC Board, Library: 6:30 – 9:30 pm
• Winnipeg Music Festival, Sanctuary: 7:00 pm
Thursday, March 1
• Winnipeg Music Festival, Sanctuary: 10:00 am – 2:00 pm
• Quilters, Library: 10:30 am – 2:30 pm
• Tai Chi, Lecture Hall: 5:30 – 6:30 pm
• Judo, Gym: 6:30 – 8:30 pm
• AlAnon, Library: 7:00 – 8:00 pm
• Choir, Sanctuary: 7:00 – 8:30 pm
Friday, March 2
• Winnipeg Music Festival, Sanctuary: 7:00 pm
Saturday, March 3
• Centering Prayer Workshop, Chapel: 9:30 am – 4:30 pm
Sunday, March 4
• Morning Worship/Annual General Meeting, Sanctuary 10:30 am