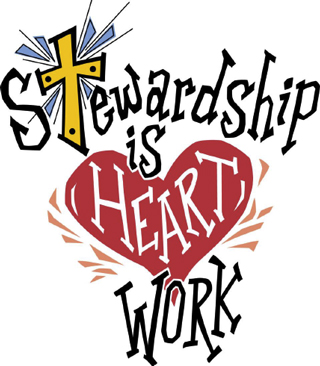 Random notes …
This week in the Winnipeg Presbytery prayer cycle we remember the congregation and staff of Immanuel United Church.
Congratulations Meaghan Pauls who was recently nominated as one of Manitoba's Top 40 under 40! Future 40 celebrates Manitoba's new generation of leaders, builders and change-makers under the age of 40.
Westminster's famous mincemeat will be on sale TODAY following the service. Don't miss the opportunity to get your supply. Price remains unchanged at $6.00 a tub.
Pick up your United Church calendar at the same time for just $5!
Thank you for attending and supporting the Jazz Vesper Service celebrating 127 years at Westminster last Sunday night. Sixty-one folks attended the Jazz Vespers. The Worship Committee thanks you for making last Sunday evening a success.
The New Year edition of These Days is available on the hallway or narthex tables. Don't forget to pick up your copy before you leave on your winter holiday!
Steps update
The stonework for the steps is now complete and came in on budget! The next task is to get a railing designed and installed, once this is completed the steps can be opened for use. I am currently working with heritage and the railing contractor to come up with a suitable railing design. The hope is to have the steps opened before Christmas — Brandon Johnston, property chair.
Office Admin note — we've had a lot of compliments from the neighbours!
---
Congregational meeting
The Ministry Profile Team is calling a congregational meeting on Dec. 9, 2018 immediately following the worship service to present the recommendations made and approved by the church board concerning our pastoral relations after June 30, 2019. Material from the Ministry Profile Team will be available on Sunday Mornings as well as at the meeting. [Ministry Profile Team members are: Rebecca McIntosh, Grace Aoki, Cheryl Drachuk, and Brandon Johnston.]
---
Upcoming Worship Services
Nov. 25, 2018 — Stewardship Sunday 1
Dec. 2, 2018 — Stewardship Sunday 2, Advent 1 and Communion
Dec. 16 — Carol Sing and White Gift Sunday with special guests Red Moon Road
Dec. 23 — After Church Congregational Christmas Lunch
---
Nathan's notes
It's Stewardship Sunday- a time in our church year when we celebrate the generosity of our Christ-led service, whether that be a pledge, working as an usher- or singing in the choir!
Every year I reflect on how blessed our music program is. We have so much support from you, the congregation, to make the music that you love to hear, and interact with. We've got some truly wonderful musical moments coming up, including our Christmas Eve service, which will feature a brass quintet- a Westminster first! Thank you again for your continued support of your music ministry!
---
This Week at Westminster
Sunday, November 25
• Morning Worship, Sanctuary: 10:30 – 11:30 am
Monday, November 26
• Sparks, Lecture Hall: 6:30 to 7:30 pm
• Brownies, Concert Hall: 6:30 to 8:00 pm
• Guides, Gym: 6:30 to 8:00 pm
• Pathfinders, Board Room: 6:30 to 8:30 pm
Tuesday, November 27
• Knitters, Chapel: 10:00 to noon
• Staff, Library: 12:00 to 1:00 pm
• Tai Chi, Lecture Hall: 5:30 to 6:30 pm
• Beavers, Concert Hall: 6:30 to 7:45 pm
• Cubs, Gym: 6:30 to 8:00 pm
• Venturers, Board Room 6:30 to 8:30 pm
Wednesday, November 28
• Families Anonymous, Library: 1:00 to 3:00 pm
• University of Manitoba Orchestra, Sanctuary: 7:30 pm
Thursday, November 29
• Quilters, Library: 10:30 am to 2:30 pm
• Tai Chi, Lecture Hall: 5:30 to 6:30 pm
• Choir, Sanctuary: 7:00 to 8:30 pm
Friday, November 30
• Bell Tower Community Café & Winnipeg Harvest Food Bank: 6:30 to 8:00 pm
Saturday, December 1
• Wiebe / Bacon Wedding: 1:00 pm
• University of Manitoba Choirs, Sanctuary: 7:30 pm
Sunday, December 2
• Morning Worship, Sanctuary: 10:30 to 11:30 am
• Women of Note, Sanctuary: 3:00 pm
---
Children's Christmas Sale: 10 am to 1 pm
Our annual Westminster Children's Christmas Sale is happening on December 8. You make it happen by donating items such as costu me jewelry, toiletries, knitting, stationery, household items, cups and saucers, mugs, stuffed toys, books, perfume, games, puzzles, ties, ornaments, candles — anything you think a child might like to give to family members or friends. We also need gift bags, ribbon, and tags. Please be sure that your items are in new condition. Please drop off your donations at the Church office or leave them with a caretaker. To volunteer, please call the church office at 204-784-1330. Thank you for your support in this Outreach to our community.
---
Board notes
The board of Westminster met on November 20th. Here are some of the highlights:
received an update from the Bell Tower Cafe, and congratulated coordinator Meaghan Pauls on her nomination to the CBC Future 40 list.
referred the feedback on the Vision, Mission and Values statements to a task group to review and incorporate the great input we received.
accepted a report from the Ministry Profile Team (more on their work elsewhere in Westminster News).
reviewed the amazing new Narrative Budget, with congratulations to Rebecca, Sherri and the Stewardship Team.
heard from the task group on the completion of the Dual Projection system project expected in mid-December
Led by Sherri, at the close of the last 2 meetings, we've been taking time to reflect on what of the Holy we experienced in our time together. Thanks to all of the Board members for their dedication, hard work, and their great spirit of cooperation and fun — Carol.
---
204Thryft
204Thryft presents a Charity Pop-Up Clothing Swap on Wed 28 Nov. from 6-8 pm at Crescent Fort Rouge United Church. $20 admission will be donated to Siloam Mission. Bring some clothes to donate. Take as much as you need.
---
Taxi!
The Westminster Taxi fund was set up to allow folks who find it difficult to make their way to church, the ability to come on Sundays at no cost to them. Please remember this important outreach to our church family.
---
Gifts with Vision
The 2018/19 Gifts with Vision catalogues have arrived! A great way to give to those in need and do your Christmas shopping at the same time! You can help folks in Oxford House to buy groceries (pg. 13) or provide warm clothes and a meal (pg 15) here in Winnipeg at one our Community Ministries. There are many other opportunities for giving across Canada or around the world. Catalogues can be found on the tables in the narthex or hallway or shop online at giftswithvision.ca.
---
Communion Sunday
Dec. 2nd is Communion Sunday. Our December Communion Offering will be forwarded to the West Broadway Community Ministry to help with the costs of providing a Christmas Day Dinner, responding to the physical, emotional, and spiritual needs of people of the community.
Memory Tree
The Memory Tree will be in the sanctuary from early November to January 31, 2019. Order forms, to purchase Memory Stars, are in the narthex and the back hallway.