John Pentland is a spiritual teacher, public speaker, and public theologian/lead Minister at Hillhurst United Church in Calgary, and author of the Canadian bestseller: "Fishing Tips: How Curiosity Transformed a Community of Faith." John was born in Ontario and moved from place to place for many years. He attended postgraduate school at Queen's University; holds a B.A. and Masters of Divinity from Emmanuel College in Toronto; M.Div. and holds a Masters in Theology from Princeton Theological Seminary; and holds a Doctorate in Ministry from the Chicago Theological Seminary. (His thesis: Speaking Faith in Public Space.") For the past 30 years he has lived in Alberta, where he served in rural churches, then worked for United Way of Calgary, before joining Hillhurst United Church as lead minister in 2004.
John is, first and foremost, a lover of questions with deep curiosity about what makes good religion. He has been a featured presenter at over a dozen conferences and events across Canada and the US in the past year alone. He has also spoken to various denominations/congregations across Canada and the USA. He has led workshops on a variety of topics, including: the Enneagram and Spiritual Formation; Wine and Spirituality; and A Religion of One's Own. (further details available).
John loves to cycle everywhere, and is a partner and parent of 4 children between 6 and 25 years of age. In his free time he is now working on his second book, in which he plans to answer the question: "What if we had good religion?"
This week we hold in our thoughts and prayers, United Church Halfway Homes.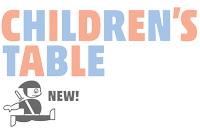 All children are invited to gather at the Children's Table following the anthem for a quiet activity to help them engage in and experience the gospel message. Along with a craft activity you will also find Children's Bulletins in two different developmental levels containing activities relating to the day. This Sunday, October 29th, we are reminded that we are to love our neighbours as ourselves. At the Children's Table this week you are invited to create a 3-D heart card to give to someone that you love. For more information about the Children's Table, contact Teri Skakum, Child and Family Coordinator, at teri@165.227.34.127.
---
This Week at Westminster
Sunday, October 29
• Morning Worship, Sanctuary 10:30 – 11:30 am
• John Pentland Lecture, Sanctuary 7:00 pm
Monday, October 30
• Sparks, Lecture Hall 6:30 – 7:30 pm
• Brownies, Concert Hall 6:30 – 8:00 pm
• Guides, Gym 6:30 – 8:00 pm
• Pathfinders, Library 6:30 – 8:30 pm
Tuesday, October 31
• Knitters, Chapel 10:00 – 12:00 am
• Tai Chi, Lecture Hall 5:30 – 6:30 pm
• Beavers, Concert Hall 6:30 – 7:45 pm
• Cubs, Gym 6:30 – 8:00 pm
• Venturers, Library 6:30 – 8:30 pm
Wednesday, November 1
• Families Anonymous, Library 1:00 – 3:00 pm
• Scouts, Gym 6:30 – 8:00 pm
Thursday, November 2
• Quilters, Library 10:30 am – 2:30 pm
• Tai Chi, Lecture Hall 5:30 – 6:30 pm
• Judo, Gym 6:30 – 8:30 pm
• Al-Anon, Library 7:00 – 8:00 pm
• Choir, Sanctuary 7:00 – 8:30 pm
Friday, November 3
• Bell Tower Community Café & community meal 6:30 – 8 pm
Saturday, November 4
• Prairie Voices Concert 7:30 pm
Sunday, November 5
• Morning Worship, Sanctuary 10:30 – 11:30 am
COMING SERVICES
November 19 – Stewardship Sunday (and after church on November 19 & 26 there will be opportunity to fill out your pledge cards)
Sunday December 3 – Advent 1, Communion
---
Marking Remembrance Day
… because the 125th Anniversary service is taking place on the Sunday before Remembrance Day, there will not be a full, commemorative Service of Remembrance this year at Westminster United Church. There will, however, be a theme of remembrance within the Nov. 12th worship service, in an effort to balance the importance that Remembrance Day holds for many in the congregation, and at the same time be respectful of the fact that the day itself has passed. Folks interested in participating in a full, commemorative Service of Remembrance are invited to consider attending any of the Remembrance Day services offered throughout the city on Nov. 11, 2017. The RBC Convention Center's service starts at 10:30 am on November 11.
Pilgrimage
For over a thousand years, Christians have undertaken the pilgrimage to Northern Spain. This 789 kilometre journey, known as the 'Camino de Santiago' or 'The Way of St. James', commemorates the apostle James, the first disciple to preach the Word of Christ in Europe. Westminster's Pat Miles and Carol Harvey are among those who have travelled this ancient pilgrim path in recent years. On Wednesday November 22nd at 7 p.m. they will share their experiences with members of the congregation with an illustrated presentation. They will discuss the spiritual, religious and physical dimensions of their individual pilgrimages. This presentation is an Inner & Outer Connections fundraiser in support of Westminster Church.
Spread the word!
Sunday Oct. 29 – 7pm An Evening with John Pentland (public lecture)
Sunday Nov. 5 – 10:30 am – 125th Anniversary Service, with Guest Preacher Devon Clunis (retired
Winnipeg Police Chief) and a special presentation from our choir and guest instrumentalists.
ALL ARE WELCOME!!
On Sunday, November 12th, at 2:30 pm, you'll want to be in the sanctuary to hear a fresh young organist, Joshua Stafford, in recital, as the Westminster Concert Organ Series opens its 29th season. Hailing from Jamestown, New York, Joshua is the Director of Music at St. Peter's Episcopal Church in Morristown, New Jersey. Tickets are $25, with reduced prices for seniors and students.
Grobbits, Wizards, Ogres and Elves
Coming in November: Grobbits, Wizards, Ogres and Elves; Grey Street Players present a hilarious, original dinner theatre production, The Grobbit, a musical theatre fantasy spoof of J.R.R. Tolkien's The Hobbit and other fantasy works. Dinner Theatre: (at 6:30 each evening; dinner, refreshments, dessert and show) Friday, November 24 – $40.00 ($20 charitable donation receipt) Saturday, November 25 – $40.00 ($20 charitable donation receipt); Sunday (Matinee) November 26 (dessert, refreshments and show – Family Pricing Call Grey Street United Church @ 204-667-9413 to reserve your seats.
JUST GIFTS 2017
1JustCity is an organization that supports four member charities working in Winnipeg's core neighborhoods via Oak Table, West Broadway Community Ministry, St. Matthews-Maryland, Northend Stella Community Ministry. 1JustCity giving brochures are available on the Narthex and hall tables.
Gifts with Vision
The new 2017-2018 cycle of Gifts with Vision has been launched with a new gift catalogue and renewed website. Are you looking for a meaningful gift to give someone for Christmas, or their birthday, or just because? Gifts with Vision is a great way to make a difference and show someone that you care. Watch for a special gift drive for Giving Tuesday, Nov. 28, 2017!
Seniors Transport
Westminster Church is using a new taxi service called Seniors Transport. For more information contact Dawn Beirnes or the church office. Donations to the Taxi Fund are always welcome.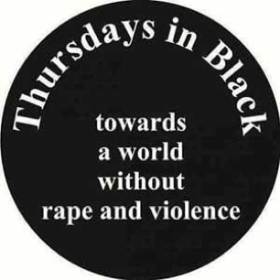 Against Gender-based Violence
Join the Thursdays in Black movement against rape culture and sexual harassment. Wear black on Thursdays in solidarity with and all those who bear the scars of violence. You are invited to post photos on social media, and take action.
Parking
Parking is available in the Foodfare lot across from the church on Sundays, UNTIL 1:00 P.M.THANK YOU FOODFARE!