Today's Communion offering …
… will be donated to the Bell Tower Community Café. Please give generously to this work which is close to all of our hearts. We are all pleased with the work that they do, and the effort that is put forth by all involved for its continuing successes. Thank you.
Report from the Board
The Board met on Tuesday, November 21st, and spent some time reflecting on the weekend with Dr. John Pentland, and the number of useful ideas and enthusiasm that we took away from the experience. At the January Board meeting, we will spend time planning our next steps forward into our next 125 years, so look for notices about how to be involved. We're getting a new music library! As part of the clean up project, the music in the main floor library was identified as a first step to becoming more organized, and the space formerly occupied by the Project Peacemakers group has been getting a refresh, with new shelving ordered, and dedicated music storage boxes for the music scores. We expect this project to be well under way before Christmas, with Nathan moving into this new space very soon. A huge vote of thanks to Shannon MacFarlane for her help in getting this project underway. If you'd like to help with assembling the shelving and moving a few boxes upstairs, please speak with Shannon or with me — Carol Latter.
This week we hold in our thoughts and prayers, the congregation and staff of Kildonan United Church.
It's time to vote for your favourite Carols!
On December 10 & 17 from 10:15 – 10:30 we will be singing your favourite carols. Email Nathan or the church office (or call) with your suggestions.
White Gift Sunday
White Gift Sunday is December 10th. Your donations of new unwrapped toys / gifts or nonperishable food items will be donated to the Christmas Cheer Board.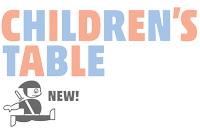 All children are invited to gather at the Children's Table following the anthem for a quiet activity to help them engage in and experience the gospel message while allowing them to move around and explore in ways that come naturally to them. In today's gospel we are reminded that in order to be like Jesus we should love and serve others. Today, November 26, at the Children's Table, create a service wheel to help you remember ways that you can show Jesus love to others. For more information about the Children's Table, contact Teri Skakum, Child and Family Coordinator, at teri@165.227.34.127.
Westminster Children's Christmas Sale
Our annual Westminster Children's Christmas Sale is happening this Saturday, December 9 from 10 am to 2 pm! You make it happen by donating items such as costume jewelry, toiletries, knitting, stationery, household items, cups and saucers, mugs, stuffed toys, books, perfume, games, puzzles, ties, ornaments, candles – anything you think a child might like to give to family members or friends. We also need gift bags, ribbon, tags and jewelry boxes. Please be sure that your items are in new condition. Please drop off your donations at the Church office or leave them with a caretaker. Thank you for your support in this Outreach to our community.
Mincemeat time of year again!
Westminster choir is happy once again to continue this tradition. $6.00 a tub will get you the best mincemeat in town. Tubs will be for sale after church for the next few Sundays. Enjoy!
Seniors Transport
Westminster Church is using a new taxi service called Seniors Transport. For more information contact Dawn Beirnes or the church office. Donations to the Taxi Fund are always welcome.
Mitten Tree
The MITTEN TREE is up in the Lobby of the Church and folks are invited to decorate it with your donation of new or gently-used mitts, gloves, tuques and scarves. The Inner and Outer Connections Committee will deliver your donations to the children and youth of Westminster Daycare, Mulvey and Gordon Bell Schools and to adults in West Broadway. There is also a need for shawls and lap covers at Fred Douglas Lodge to keep seniors comfortable.
Messiah Fundraiser
The Winnipeg Symphony Orchestra will present Handel's Messiah on Friday & Saturday, December 15 & 16. When buying tickets, use the code WESTUC and get a 20% discount on the ticket price AND Westminster will receive a donation of 20%. WSO box office (204) 949-3999.
Memory Stars
Last fall, 24 Memory Stars were purchased and placed on the Memory Tree. The new (larger) tree is at the front of the
sanctuary. As we approach this Advent and Christmas Season, please support this project by purchasing a star to remember or pay tribute to a loved one. Order forms and instructions are on the tables in the narthex or back hall.
Covenanting Service
Sunday, December 10 at 7 pm at John Black Memorial United Church – the Covenanting Service between the Congregation of John Black Memorial United Church and Rev. Cathy Maxwell and Rev. Ken DeLisle and Winnipeg Presbytery. Rev. Sherri McConnell presiding. (as chair elect of Winnipeg Presbytery) Everyone is welcome!
Fellowship Luncheon postponed
Unfortunately the Fellowship Luncheon, planned for Dec. 10, has to be postponed until January because of a previous rental booking. The good news is that Maggie Hodson will be sharing her birthday cake with us after church on Dec. 10 in thanks for all the support she has received during her recent cancer treatments! Please stay for coffee and cake next week.
---
Coming Services
December 20
• Blue Christmas, 7 pm
December 24
• Morning Worship, 10:30 am
December 24
• Family Christmas Eve service, 7 pm
• Candlelight service, 10:30 pm
---
This Week at Westminster
Sunday, December 3
• Advent Communion, Sanctuary 10:30 – 11:30 am
• Women of Note concert, Sanctuary 3:00 pm
Monday, December 4
• Property Committee meeting, Vestry 7- 9 pm
• Westgate Collegiate concert, Sanctuary 7:00 pm
Tuesday, December 5
• Knitters, Chapel 10 am – 12 pm
• Staff, Library 12:00 – 1:00 pm
• Tai Chi, Lecture Hall 5:30 – 6:30 pm
• Beavers, Concert Hall 6:30 – 7:45 pm
• Cubs, Gym 6:30 – 8:00 pm
• Venturers, Library 6:30 – 8:30 pm
Wednesday, December 6
• Families Anonymous, Library 1:00 – 3:00 pm
• Scouts, Gym 6:30 – 8:00 pm
• Balmoral Hall concert, Sanctuary 6:30 pm
Thursday, December 7
• Quilters, Library 10:30 am – 2:30 pm
• Worship Committee meeting, Chapel 1 – 4 pm
• Tai Chi, Lecture Hall 5:30 – 6:30 pm
• Judo, Gym 6:30 – 8:30 pm
• AlAnon, Library 7:00 – 8:00 pm
• Choir, Sanctuary 7:00 – 8:30 pm
Saturday, December 9
• Children's Christmas Sale, Main Floor 10am – 2pm
Sunday, December 10
• Morning Worship, Sanctuary 10:30 – 11:30 am
• Winnipeg Philharmonic Choir concerts, Sanctuary 3 pm & 7 pm
---
Thank you Foodfare!
Parking is available in the Foodfare lot across from the church, on Sundays UNTIL 1 pm
The deadline for bulletin submissions is Wednesday at noon. There will be no announcements published on December 24 or 31. The church office will be closed from December 23 to January 2, reopening on January 3, 2018. Caretaking staff will be on duty as usual.
Westminster United Church Christmas Flower Fund
Every year we have a wonderful display of Christmas flowers to adorn our sanctuary. If you would like to honour a special person by contributing to the flower fund, please cut out or copy this form and return it to the collection plate or Church Office with your donation.