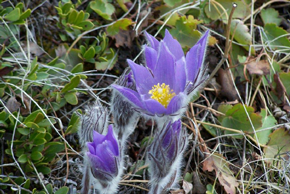 Random notes …
This week in the prayer cycle we remember the congregation and staff of St. Mary's Road United Church.
Coffee and Conversation with the Minister continues: Rev. Sherri invites you to stop by for a time of informal conversation along with some coffee, tea and goodies … no agenda, no expectations, just a time to visit. Wednesday mornings, 10 am to 11 am; April 3, April 10.
These Days, Daily Devotions for Living by Faith, are now available on the Narthex or Hallway tables. Large print also available.
Easter Flower Fund – If you'd like to remember a loved one this Easter by contributing to the Easter flower fund, please send the office the following information. Your name, phone/email address, the name(s) of the person(s) you would like to honour and the amount and method of your donation. Flower fund forms can be found on the narthex or hall tables.
April 14th, Palm Sunday: Potluck lunch after church. Everyone welcome. Just bring something to share! See Helen La Rue for more info.
Nathan's Notes
Here are the musical happenings at Westminster for Holy Week 2019:
April 14th, Palm Sunday
Our traditional palm processional kicks off our service. Join in with the choir, children, and the young at heart as they process through the sanctuary waving palm branches, singing your Palm Sunday favourites.
April 18th, Maundy Thursday
The Living Last Supper & Communion: We all know the famous Da Vinci painting of the Last Supper. The choir will bring this to life with a new cantata featuring music, and spoken word. Also featured is the work of Robert Burton, one of our resident artists. Robert will paint a new version of the Last Supper, as the story is told.
April 19th, Good Friday
Our Good Friday service will feature movements from "The Confession Stone", a song cycle by Canadian composer Robert Flemming. Each song is sung from the point of view of a Good Friday character, and is beautifully haunting. Fred Simpson will also present "The Sorrow of Saint John", and you the congregation will have the opportunity to sing all of the classic Good Friday hymns.
April 21st, Easter Sunday
There is nothing quite like the experience of the roaring organ, and the exclamations of "Hallelujah" throughout our Easter Sunday service. The choir is presenting two new anthems, one of which includes you, the congregation. Thank you for your participation in our music program. Whether you sing in the choir, or congregation, or even just listen as our great music inspires your faith life, thank you!
---
This Week at Westminster
Sunday, March 31
• Morning Worship, Sanctuary: 10:30 – 11:30 am
Monday, April 1
• Sparks, Lecture Hall: 6:30 to 7:30 pm
• Brownies, Concert Hall: 6:30 to 8:00 pm
• Guides, Gym: 6:30 to 8:00 pm
• Pathfinders, Board Room: 6:30 to 8:30 pm
• Property Committee, Library: 7:00 pm
• M & P, Chapel: 7:00 to 9:00 pm
Tuesday, April 2
• Knitters, Chapel: 10:00 am to noon
• Staff, Library: noon to 1:00 pm
• Tai Chi, Lecture Hall: 5:30 to 6:30 pm
• Beavers, Concert Hall: 6:30 to 7:45 pm
• Cubs, Gym: 6:30 to 8:00 pm
• Venturers, Board Room: 6:30 to 8:30 pm
Wednesday, April 3
• Coffee with the Minister, Library: 10:00 – 11:00 am
• Families Anonymous, Library: 1:00 to 3:00 pm
• Westminster Housing Assoc. Tenancy Board, Library: 5:00 – 6:30 pm
• Scouts, Gym: 6:30 to 8:00pm
• Engaged Couples Evening, Sanctuary: 7:00 pm
Thursday, April 4
• Quilters, Library: 10:30 am to 2:30 pm
• Worship Committee, Chapel: 1:30 – 3:30 pm
• Tai Chi, Lecture Hall: 5:30 to 6:30 pm
• Choir, Sanctuary: 7:00 to 8:30 pm
Friday, April 5
• Bell Tower Community Café & Winnipeg Harvest Food Bank: 6:30 to 8:00 pm
Saturday, April 6
• University of Manitoba Choirs, Sanctuary: 7:30 pm
Sunday, April 7
Morning Worship, Sanctuary: 10:30 – 11:30 am
---
Grief Support group
"Grief can be overwhelming when you experience profound loss." A Grief Support group is being offered at Prairie Spirit United Church, 207 Thompson Drive, on Mondays from 7 to 9 pm, beginning April 1 to May 14, 2019 for 7 sessions. Leading the group will be Fran Ferguson and Janet Banks, please call Janet at 204-888-4248 to register. The group is open to all, and there is no charge (donations welcome).
---
Free Public Lecture by Dr. Diana Butler Bass
Tuesday, May 7 @ 7 pm: Free Public Lecture by Dr. Diana Butler Bass, Award-winning author, speaker, and independent scholar specializing in American religion and culture. Grateful: The Transformative Power of Giving Thanks. Eckhardt Gramatte Hall, University of Winnipeg (515 Portage Ave.)
---
Community Spirit Tea Party
Friday, April 5, 5:00 to 7:30 pm, Fort Garry United Church, 800 Point Road. Everyone welcome. Bring your friends & neighbors! Come out and join us for a fun filled evening with families, children, teens, adults, & seniors. In partnership with Spirit Path United and Family Dynamics we are hosting a community gathering with food, games, crafts and storytelling in the upper hall. This event is free and child friendly. All are welcome to this interfaith, intercultural and intergenerational event. ($15 suggested donation per family or $5 per person.)
---
Spring Fling Concert
"Spring Fling" Concert – Sat. April 13, 7:00 pm, Fort Garry United Church, 800 Point road
Come out and enjoy the musical talents of our FGUC Choir, the two New Horizons Bands (Jazz & Intermediate), Winnipeg Male Chorus, & the Winnipeg Mennonite Theatre Company who will do a short skit. It's a great community of music/theatre; all rehearse here at FGUC. Great listening, free refreshments, prize draws. Get your tickets in advance or at the door $15, children under 12 free. Call the office 204-475-1586 or email fguc@shaw.ca to reserve your tickets!
---
Quilt, Arts & Craft Auction
Rock Lake United Church Camp's Quilt, Arts & Craft Auction is taking place on Friday, April 26, 2019 in Miami, MB. Viewing starts at 4pm, and supper will be at 5pm with entertainment starting at 5:30. Neita Avery, long-time camp board member and secretary/treasurer, will be receiving the Canadian Camping Association Award of Excellence just before the auction starts at 6. Join us for a time of fellowship and supporting the camp! Visit rocklake.com/auction for more details.