Communion offerings
The Communion offerings given today will go to the Manitoba Interfaith Immigration Council, which supports the refugees coming across the borders at Emerson through the Welcome Place program. Manitoba has recently seen an increase in the arrivals of people undertaking dangerous and long journeys to find peace and safety. This fund is intended to provide direct aid to those arriving in Emerson, Manitoba. It will be used to provide basic necessities upon arrival: food, shelter, warm clothes, etc. Further information about the Manitoba Interfaith Immigration Council can be found here. Communion envelopes may be found on the hall or narthex tables and in your offering envelope box.
Doors Open Thank you
A heartfelt thank you to all who assisted in making our Doors Open event such a success. We had approximately 70 visitors. Many expressed appreciation for the tours and demonstrations. Thank you to all!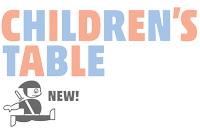 All children are invited to gather at the Children's Table following the anthem for a quiet activity to help them engage in and experience the gospel message while allowing them to move around and explore in ways that come naturally to them.
In this week's Gospel reading we hear about the Holy Spirit reminding Jesus' friends that God is with them always. Today at the Children's Table create a wind sock to serve as a reminder to you that God is always with you.
For more information about the Children's Table contact Teri Skakum, Child and Family Coordinator,  at teri@165.227.34.127
Help Wanted
Westminster United Church is seeking an individual to work as its Events Coordinator, 15 hours per week, effective immediately. For more information, please contact either of the Co-Chairs of the Ministry & Personnel Committee, Fred Aoki – 204-488-2236, aokify@cc.umanitoba.ca or Richard Scott – 204- 888-2996, richard_scott@shaw.ca.
---
This Week at Westminster
Sunday, June 4
• Wedding rehearsal after worship
• MCO set up 2:30 pm, Rehearsal 7 pm
Monday, June 5
• MCO rehearsals, 10 am & 1:30 pm
Tuesday, June 6
• MCO rehearsals, 10 am & 1:30 pm
• Tai Chi, gym, 5:30 – 6:30 pm
Wednesday, June 7
• Families Anonymous, library 1:00 – 3:00 pm
• MCO Matinee 10:30 am, Concert 7:30 pm
Thursday, June 8
• MCO Matinee 10:30 am, Concert 7:30 pm
• Quilters, library, 10:30 – 2:30
• Tai Chi, gym, 5:30 – 6:30 pm
• AlAnon, library, 7:00 – 8:00 pm
Friday, June 9
• Wedding rehearsal, sanctuary, 5:00 pm
Saturday, June 10
• Weddings, Sanctuary, 12:15 – 3:15 pm
Sunday, June 11
• Morning Worship, 10:30 am
---
Land Of Lakes Concert Choir
On the evening of June 14th, we welcome the Land of Lakes Concert Choir to Westminster. Let's give a warm Westminster welcome to this talented ensemble of young men. If you can offer a billet for 2 choristers on the night of the 14th and for more information, please speak to Margaret Cuddy, Grace Aoki or Carol Latter.
Facebook
Are you on Facebook? Westminster is too! Be sure to 'Like' and 'Follow' our page. Each week we post upcoming events, from the choir anthem and solos, to the theme for the children's activity, as well as many other activities taking place.