This week we hold in our thoughts and prayers
Sparling United Church.
AGM TODAY
The Congregation of Westminster United Church will hold its Annual General Meeting during the Worship Service. The Worship Service will start in its normal fashion, however, the AGM will take the place of the Sermon.
March 11th: Michelle Owens
On Sunday March 11/18: Guest Preacher, Michelle Owens, Principal of the Centre for Christian Studies. The Centre for Christian Studies is a national theological school based in Winnipeg (just up the street at 60 Maryland St). CCS has connections to the United Church of Canada and the Anglican Church of Canada, and provides theological education for those becoming diaconal ministers in the United Church of Canada, and educational opportunities for anyone interested in exploring leadership and faith/spirituality. CCS describes itself as a school, a community and a movement that seeks to educate leaders for justice, compassion and transformation.

Michelle joined the Centre for Christian Studies as principal in August 2017. She is a graduate of the Centre and a diaconal minister in the United Church of Canada. Michelle came to Winnipeg from Ontario, where she served as London ConferenceÕs Personnel Minister. Prior to that, she had served in a three point rural charge in Perth County, Ontario, and had been a candidate for ministry from Trinity St. PaulÕs United Church in Toronto. We look forward to welcoming Michelle as guest preacher on Sunday March 11.
Palm Sunday Potluck Lunch
Mark your calendar! Palm Sunday Potluck Lunch Here at Westminster. Sunday, March 25! The sign-up poster is in the lecture hall. Bring a menu item and bring your appetite!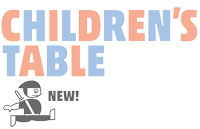 Children are invited to gather at the Children's Table following the anthem for a quiet activity to help them engage in and experience the gospel message. Along with a craft activity they will find Children's Bulletins in two different developmental levels containing activities relating to the day. During the season of Lent we ask God for forgiveness and remember how God wants us to live. This week we remember the Ten Commandments. What if God were to deliver the Ten Commandments today? How would these important rules be delivered and received by people living in the year 2018? Today, March 4, at the Children's Table create a Ten Commandments Phone as a reminder of God's expectations for us and of our continued conversation. For more information about the Children's Table, contact Teri Skakum, Child and Family Coordinator, at teri@westminsterchurch.org.
---
This Week at Westminster
Sunday, March 4
• Morning Worship, Sanctuary: 10:30 to 11:30 am
• Winnipeg Music Festival, Sanctuary: 1:30 pm
Monday, March 5
• Winnipeg Music Festival, Sanctuary, LH: 10 am to 2 pm, 7 pm
• Property, chapel: 6:30 pm
• Pathfinders, Library: 6:30 pm
• Sparks & Brownies, Concert Hall: 6:30 pm
• Guides, Gym: 6:30 pm
Tuesday, March 6
• Winnipeg Music Festival, Sanctuary, LH: 10 am to 2 pm, 7 pm
• Knitters, Chapel: 10am to noon
• Staff, Concert Hall: 12:00 to 1:00 pm
• Tai Chi, Gym: 5:30 to 6:30 pm
• Beavers, Concert Hall: 6:30 to 7:45 pm
• Cubs, Gym: 6:30 to 8:00 pm
• Venturers, Library: 6:30 to 8:30 pm
Wednesday, March 7
• Winnipeg Music Festival, Sanctuary, LH: 10 am to 2 pm
• Families Anonymous: 1:15 pm
• Scouts, Gym: 6:30 pm
Thursday, March 8
• Winnipeg Music Festival, Sanctuary, LH: 10 am to 2 pm
• Quilters, postponed: 10:30 am to 2:30 pm
• Worship Committee, Chapel: 1:30 pm
• Tai Chi, Lecture Hall: 5:30 to 6:30 pm
• Judo, Gym: 6:30 to 8:30 pm
• AlAnon, Library: 7:00 to 8:00 pm
• Choir, Sanctuary: 7:00 to 8:30 pm
Friday, March 9
• Winnipeg Music Festival, Sanctuary, LH: 10 am to 2 pm
• Bell Tower Café & Food Bank, CH: 6:30 pm
Sunday, March 11
• Morning Worship, Guest Preacher, Michelle Owens: 10:30 am
• Pembina Trails Concert, Sanctuary, LH: 3 pm