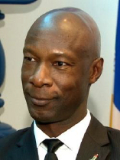 Retired Winnipeg Police Chief, Devon Clunis is speaking at our 125th Anniversary Service today. He will tell his story about growing up in Jamaica, to becoming the first black Police Chief in Canadian history and how important it is for us to work together for our communities. Join us for cake and conversation after the service in the Lecture Hall where Mr. Clunis will be selling his book.
Sarah Jo Kirsch
Our soloist today, Sarah Jo Kirsch is a soprano/vocalist currently based in Winnipeg, Canada. She continues to make waves as a soloist with local ensembles—large and small—and maintains a continuing presence at the WSO New Music Festival, Cluster New Music + Integrated Arts Festival, and Groundswell, Winnipeg's new music concert series. Sarah surfs the gamut of musical evolution seeking the most harmonious alloys forged from text and music. More than anything, she aspires to be a worthy muse and an evocative interpreter. Westminster is so pleased to have Sarah with us today, representing our Wolseley/West Broadway community on our 125th anniversary. Thank you Sarah!
This week we hold in our thoughts and prayers, the congregation and staff of Harrow United Church
This Week at Westminster
Sunday, November 5
• Morning Worship, Sanctuary 10:30 – 11:30 am
Monday, November 6
• Sparks, (room tbd) 6:30 – 7:30 pm
• Brownies, Concert Hall 6:30 – 8:00 pm
• Guides, Gym 6:30 – 8:00 pm
• Pathfinders, Library 6:30 – 8:30 pm}
• Property, Chapel 7:00 – 9:00 pm
Tuesday, November 7
• Knitters, Chapel 10:00 am – 12:00 pm
• Inner & Outer Connections, Chapel 1:00 – 3:00 pm
• Tai Chi, Gym 5:30 – 6:30 pm
• Venturers, "Bat Cave" 6:30 – 8:30 pm
• Manitoba Chamber Orchestra, Sanctuary 7:30 pm
Wednesday, November 8
• Stewardship, Library 9:00 am – 12:00 pm
• Families Anonymous, Library 1:00 – 3:00 pm
• Trustees, Library 3:30 – 4:30 pm
• Scouts, Gym 6:30 – 8:00 pm
Thursday, November 9
• Quilters, Library 10:30 am – 2:30 pm
• Worship Committee, Chapel 1:30 – 4:30 pm
• Tai Chi, Lecture Hall 5:30 – 6:30 pm
• Judo, Gym 6:30 – 8:30 pm
• AlAnon, Library 7:00 – 8:00 pm
• Choir, Sanctuary 7:00 – 8:30 pm
Sunday, November 12
• Morning Worship, Sanctuary 10:30 – 11:30 am
• Organ Series concert 2:30 pm
Coming Services
November 19
• Stewardship Sunday (and after church on November 19 & 26 there will be opportunity to fill out your pledge cards)
November 26
• Baptism Sunday
December 3
• Advent 1, Communion
December 20
• Blue Christmas
December 24
• Morning Worship, 10:30 am
December 24
• Family Christmas Eve service
December 24
• Candlelight service, 10:30 pm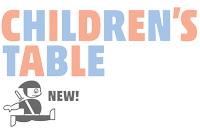 All children are invited to gather at the Children's Table following the anthem for a quiet activity to help them engage in and experience the gospel message while allowing them to move around and explore in ways that come naturally to them. Along with a craft activity you will also find Children's Bulletins in two different developmental levels containing activities relating to the day. This Sunday, November 5th, at the Children's Table create a king or queen puppet to help you remember that Jesus defines greatness in a way that is different from most people and that we are to be servants to others. For more information about the Children's Table, contact Teri Skakum, Child and Family Coordinator, at teri@165.227.34.127
Marking Remembrance Day
… because the 125th Anniversary service is taking place on the Sunday before Remembrance Day, there will not be a full, commemorative Service of Remembrance this year at Westminster United Church. There will, however, be a theme of remembrance within the Nov. 12th worship service, in an effort to balance the importance that Remembrance Day holds for many in the congregation, and at the same time be respectful of the fact that the day itself has passed. Folks interested in participating in a full, commemorative Service of Remembrance are invited to consider attending any of the Remembrance Day services offered throughout the city on Nov. 11, 2017. The RBC Convention Center's service starts at 10:30 am on November 11.
Memory Tree
Last fall, 24 Memory Stars were purchased and placed on the Memory Tree. The new (larger) tree is at the front of the sanctuary. As we approach this Advent and Christmas Season, please support this project by purchasing a star to remember or pay tribute to a loved one. Order forms and instructions are on the tables in the narthex or back hall.
Pilgrimage
For over a thousand years, Christians have undertaken the pilgrimage to Northern Spain. This 789 kilometre journey, known as the 'Camino de Santiago' or 'The Way of St. James', commemorates the apostle James, the first disciple to preach the Word of Christ in Europe. Westminster's Pat Miles and Carol Harvey are among those who have travelled this ancient pilgrim path in recent years. On Wednesday November 22nd at 7 p.m. (in the lecture hall) They will share their experiences with an illustrated presentation and discuss the spiritual, religious and physical dimensions of their individual pilgrimages. This presentation is an Inner & Outer Connections fundraiser in support of Westminster Church. Tickets are $10 and will be available today after church.
Children's Christmas Sale
Our annual Westminster Children's Christmas Sale is happening on December 9. You make it happen by donating items such as costume jewelry, toiletries, knitting, stationery, household items, cups and saucers, mugs, stuffed toys, books, perfume, games, puzzles, ties, ornaments, candles—anything you think a child might like to give to family members or friends. We also need gift bags, ribbon, and tags. Please be sure that your items are in new condition.
Please drop off your donations at the Church office or leave them with a caretaker. Thank you for your support in this Outreach to our community.
(JUSt)) Christmas
Ethical and Fair Trade merchandise, local and global benefits to shopping. A justice event is coming to Transcona Memorial United Church, 209 Yale Avenue West, TODAY from 1:30 to 4:00 p.m. Free admission, everyone welcome! A project of the United Churches of Northeast Winnipeg.
Grobbits, Wizards, Ogres and Elves
Grey Street Players present a hilarious, original dinner theatre production, The Grobbit, a musical theatre fantasy spoof of J.R.R. Tolkien's The Hobbit and other fantasy works.
Dinner Theatre: (at 6:30 each evening; dinner, refreshments, dessert and show)
Friday, November 24 – $40.00 ($20 charitable donation receipt)
Saturday, November 25 – $40.00 ($20 charitable donation receipt)
Sunday (Matinee) November 26 (dessert, refreshments and show – Family Pricing
Call Grey Street United Church @ 204-667-9413 to reserve your seats.
JUST GIFTS 2017
1JustCity is an organization that supports four member charities working in Winnipeg's core neighborhoods via Oak Table, West Broadway Community Ministry, St. Matthews-Maryland, Northend Stella Community Ministry. 1JustCity giving brochures are available on the Narthex and hall tables.
The deadline for bulletin submissions is Wednesday at noon.
Gifts with Vision
The new 2017-2018 cycle of Gifts with Vision has been launched with a new gift catalogue and renewed website. Are you looking for a meaningful gift to give someone for Christmas, or their birthday, or just because? Gifts with Vision is a great way to make a difference and show someone that you care. Watch for a special gift drive for Giving Tuesday, Nov. 28, 2017!
Thank you Foodfare!
Parking is available in the Foodfare lot across from the church, on Sundays UNTIL 1 pm.
Against Gender-based Violence
Join the Thursdays in Black movement against rape culture and sexual harassment. Wear black on Thursdays in solidarity with and all those who bear the scars of violence. You are invited to post photos on social media, and take action.
Seniors Transport
Westminster Church is using a new taxi service called Seniors Transport. For more information contact Dawn Beirnes or the church office. Donations to the Taxi Fund are always welcome.
Joshua Stafford, in recital
On Sunday, November 12th, at 2:30 pm, you'll want to be in the sanctuary to hear a fresh young organist, Joshua Stafford, in recital, as the Westminster Concert Organ Series opens its 29th season. Hailing from Jamestown, New York, Joshua is the Director of Music at St. Peter's Episcopal Church in Morristown, New Jersey. Tickets are $25, with reduced prices for seniors and students.