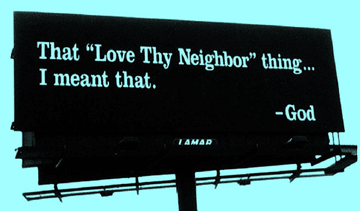 Random notes …
Our guest organist today is Lynne Mavins. Thank you Lynne!
This week in the Winnipeg Presbytery prayer cycle we remember Winnipeg Presbytery staff.
Welcome Katelyn McIntyre!
Katelyn is beginning her first year as Children's Table Coordinator. Manitoba born and raised, she will be entering her fifth and final year of her Bachelor's Degree at the University of Manitoba majoring in Anthropology and minoring in Religion. Through encouraging theological learning in a creative environment, she hopes to create a positive, accepting, and welcoming space for the youth and children of Westminster Church.
This Week at Westminster
Monday, September 10
• Westminster Housing Society, Library: 5:00 to 6:30 pm
• Property, Library: 7:00 pm
• Ministry & Personnel, Chapel: 7:00 pm
• Sparks, Lecture Hall: 6:30 to 7:30 pm
• Brownies, Concert Hall: 6:30 to 8:00 pm
• Guides, Gym: 6:30 to 8:00 pm
• Pathfinders, Library: 6:30 to 8:30 pm
Tuesday, September 11
• Knitters, Chapel: 10:00 am to noon
• Staff, Library: 12:00 to 1:00 pm
• Tai Chi, Lecture Hall: 5:30 to 6:30 pm
• Scouts Canada Registration, Gym: 6:30 pm
Wednesday, September 12
• Families Anonymous, Library: 1:00 to 3:00 pm
• MCO concert, Sanctuary: 7:30 pm
Thursday, September 13
• Quilters, Library: 10:30 am to 2:30 pm
• Tai Chi, Lecture Hall: 5:30 to 6:30 pm
• Centering Prayer, Chapel: 6:00 to 7:00 pm
• Choir, Sanctuary: 7:00 to 8:30 pm
Friday, September 14
• Membership, Fellowship, & Pastoral Care: 1:00 pm
Saturday, September 15
• Mason / Kennerd Wedding 3:00 pm
Sunday, September 16
• Morning Worship, Sanctuary: 10:30 to 11:30 am
• Congregational lunch after church – Lecture Hall
• Mark Damisch benefit concert, Sanctuary: 7:30 pm; proceeds to Bell Tower Community Café and 1Just City. Tickets $15 at the door.
---
Welcome Back Congregational Lunch!
September 16, after church — Welcome Back Congregational Lunch — stay for buns, salad and conversation. All are welcome! (Silver collection). Watch for a sign-up sheet coming soon.
Westminster Fall Supper
Saturday, October 20th: Westminster Fall Supper at the church. Turkey and pie! Tickets will go on sale on Sept. 16. Adults $20/Children (5-12) $10/ Children under 5 eat for free.
Book Study Session: The Pagan Christ by Tom Harpur
It's a bit controversial: some find The Pagan Christ inspiring and life changing; some find it questionable. Let's talk about this book together, in an open and non-judgmental environment, and you can explore what you think! Same workshop, two dates to choose from (please call the church office to register: 204-784-1330):
Sunday Oct. 28, 2018 11:45 to 1:15 or
Thursday Oct. 25, 2018 1:30 to 3:00
Church Board News
Decision regarding Solar Panels at Westminster Church
At a special meeting of the board of Westminster United Church on August 22nd, a motion was passed to not proceed with the contract with Blue Sky Solar. A letter has been sent to Blue Sky Solar indicating this decision, along with the Board's thanks for their efforts with Westminster Church on this project.
This decision of the Board was based on reports supplied by the church's structural engineers, plus 2 additional reports supplied by the contractor, as well as the advice of the insurer for Westminster United Church.
The report from Westminster's Structural Engineering firm Accutech stressed that they did not recommend installing solar panels. Further, it was the opinion of our Insurance representative that should the church decide to undertake the construction of the solar panels as proposed anyways, it would likely result in the cancellation of our policy by our insurance carrier, and that securing a new policy from another carrier would be extremely difficult.
The decision to not proceed was made with heavy hearts by the Board after much thought and consideration.
Sincere appreciation is owed to the Property committee, and most especially to Brandon Johnston for all of the very hard work and dedication devoted to this project, and I would like to offer my personal thanks to the Board and to Brandon.
— Carol Latter, Westminster United Church Board