Random notes …
There is a Fellowship Luncheon today after worship. Everyone is welcome. Freewill offering.
This week we hold in our thoughts and prayers, the congregation and staff of Knox United Church.
Rev. Sherri is taking a break from December 31 to January 8. In her absence, Rev. Don McIntyre will be preaching (Dec. 31 and Jan. 7). For pastoral care during Rev. Sherri's absence, please call the office at 204-784-1330.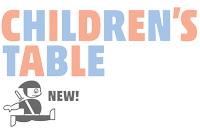 All children are invited to gather at the Children's Table following the anthem for a quiet activity to help them engage in and experience the gospel message. Along with a craft activity they will find Children's Bulletins in two different developmental levels containing activities relating to the day. This Sunday, December 17, we celebrate the third Sunday of Advent. All around us people are getting ready for Christmas. Perhaps you've started to decorate your home. Maybe you've even put up a Christmas tree. Today at the Children's Table, decorate an ornament to put on your Christmas tree as a reminder that we are getting ready for Jesus' birth and that it's not Christmas quite yet! For more information about the Children's Table, contact Teri Skakum, Child and Family Coordinator, at teri@165.227.34.127.
Can you spare some time?
Can you spare some time this Thursday (December 21) between 11 and 2? We are having our annual Bulletin folding party! Don't miss out on this chance for fellowship and refreshments, all while you are doing good things for your church. Everyone is welcome, whether it's for 30 minutes or 3 hours. For more info or to rsvp, call or email Marilyn in the office.
Thank you Foodfare!
Parking is available in the Foodfare lot across from the church, on Sundays until 1 pm.
The deadline for bulletin submissions is Wednesday at noon. There will be no announcements published on December 24 or 31.
Mitten Tree
The Mitten Tree is up in the Lobby of the Church and folks are invited to decorate it with your donation of new or gently-used mitts, gloves, tuques and scarves. The Inner and Outer Connections Committee will deliver your donations to the children and youth of Westminster Daycare, Mulvey and Gordon Bell Schools and to adults in West Broadway. There is also a need for shawls and lap covers at Fred Douglas Lodge to keep seniors comfortable.
Memory Stars
Last fall, 24 Memory Stars were purchased and placed on the Memory Tree. The new (larger) tree is at the front of the sanctuary. As we approach this Advent and Christmas Season, please support this project by purchasing a star to remember or pay tribute to a loved one. Order forms and instructions are on the tables in the narthex or back hall.
Stars on the Memory Tree have been purchased by:
Leona MacDonald
Shannon MacFarlane
Pat Miles
Marg Cuddy
Tax cutoff date
This year the cutoff date for donations to apply to the 2017 tax year is January 7, 2018. Any donations received after that date will be applied to the 2018 tax year. Thank you.
The church office will be closed from December 23 to January 2, reopening on January 3, 2018. The building will be closed December 25 – 27.
Part time opportunity!
Augustine United Church is looking for a part time (15 hours per week) Office Administrator. Please see the posting on the bulletin boards.
We are looking to hire a Youth Leader!
Based out of Trinity United Church, the Youth Leader would provide a weekly evening program for youth ages 12-17. Please email your resume and 3 references to: youth.tuc@mymts.net by December 31, 2017 – See the bulletin board for more info.
---
This Week at Westminster
Monday, December 18
• Sparks, Lecture Hall 6:30 – 7:30 pm
• Brownies, Concert Hall 6:30 – 8:00 pm
• Guides, Gym 6:30 – 8:00 pm
• Pathfinders, Library 6:30 – 8:30 pm
Tuesday, December 19
Knitters, Chapel 10 am – noon
Staff, Library 12:00 – 1:00 pm
Tai Chi, Lecture Hall 5:30 – 6:30 pm
Beavers, Concert Hall 6:30 – 7:45 pm
Cubs, Gym 6:30 – 8:00 pm
Venturers, Bat Cave 6:30 – 8:30 pm
Wednesday, December 20
• Families Anonymous, Library 1:00 – 3:00 pm
• Scouts, Gym 6:30 – 8:00 pm
• Blue Christmas Service, Sanctuary 7:00 pm
Thursday, December 21
• Bulletin Folding party, Library 11 am – 3 pm
• Tai Chi, Lecture Hall 5:30 – 6:30 pm
• Judo, Gym 6:30 – 8:30 pm
• AlAnon, Library 7:00 – 8:00 pm
• Choir, Sanctuary 7:00 – 8:30 pm
Saturday, December 23
• Santos / Courchene Wedding 1:00 pm
Sunday, December 24
• Morning Worship, Sanctuary 10:30 – 11:30 am
• Family Service, Sanctuary 7:00 pm
• Organ Recital, Sanctuary 10:30 pm
• Choral Candlelight Service, Sanctuary 11:00 pm
Monday, December 25
• Christmas Day Building closed
Tuesday, December 26
• Boxing Day Building closed
Wednesday, December 27
• Building closed
Thursday, December 28
• Office Closed
Friday, December 29
• Bell Tower Community Café & Winnipeg Harvest Food Bank 6:30 – 8 pm
Sunday, December 31
• Morning Worship, Sanctuary 10:30 – 11:30 am, w/ Rev. Don McIntyre
---
Sanctuary flowers …
The flowers in the Sanctuary are generously donated in loving memory of:
my mother Charlotte Thiem & grandparents Frieda & Reinhard Thiem
— from Annette Kletke
Marilyn Huband and Henry Schellenberg
— from Thomas & Susie Conrad
Myra Davidson
— from Mary Ann Taylor
Eddy Grivell
— from John Grivell
George & Mona Sharpe
— from the Fenwick family
Mary & Laurence Bennett, family and friends
— from Bob & Ann Peeler
Betty Halstead
— from Roy Halstead
Ernest Mort, our dear husband and father
— from the Mort family
Dalis Kendall, Dorcas Kendall, Desdemona Walter
— from Philistina Howard
My parents, Charles & Freda Clement, my sisters, Claire Stubbs & Gladys Thomas, my nephew, Bob Stubbs
— from Ron Clement
Jessie G. Headon, beloved wife, mother and grandmother
— from Fred Headon Sr.,
Fred Jr. and family, Colin, Glenys and family
— anonymous