Today!
The Rev. Hugo Unruh, former candidate for ministry for Westminster United Church, is our guest preacher today.  This is one of the five additional Sundays per year that Rev. Sherri McConnell does not have worship responsibilities, as per Westminster UC's terms of appointment for ministry.
AGM
The Congregation of Westminster United Church will hold its Annual General Meeting on Sunday March 5th, 2017 during the Worship Service. The Worship Service will start in its normal fashion, however, the AGM will take the place of the Sermon.
Congratulations & felicitations …
Congratulations to Mr. Justice Richard Scott who has been made an Officer of the Order of Canada.  He was previously a Companion of the Order.
A belated HAPPY BIRTHDAY to Bob Burton who turned 85 on February 20. May you be blessed with many more Bob!
Come, help, eat.
Shrove Tuesday Pancake Supper on February 28th. 5 pm – 6:30 in the basement. Those who have mobility issues may dine in the Library. Needed : Electric frypans and griddles, Roasters and slow cookers for keeping things warm, aprons for cooks and servers. Speak to Grace at 204 488-2236 if you can help with these items.
Volunteer Pancake Flippers: arrive by 4:15 pm. Those doing Set Up please speak to Boyd about arrival times. Invitations have been issued to scouts, cubs, Bell Tower Community and Day Care Families. Let's have another great time together!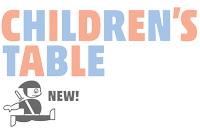 Children's Table
The Children's Table area is designed to give children the opportunity to experience worship in ways that allow for creativity and room to wiggle. Children and their caregivers are invited to visit the Children's Table following the anthem and make use of the materials and activities that are there. Children's bulletins help even the youngest worshipers connect to the day's message and instructions are provided for a self-guided activity. Additional books, toys and colouring supplies are also available at the Children's Table for those who wish to make use of them. This week children are invited to make Sun Masks as a reminder that God's light shines in them. For more information on the Children's Table contact Teri Skakum, Child and Family Coordinator, teri@165.227.34.127.
---
Lent and Easter Services at Westminster United Church
Ash Wednesday Service
7pm Wednesday, March 1, 2017. A contemplative service of liturgy, reflection, music and imposition(or blessing) of the ashes as we mark the beginning of our Lenten journey.
Palm Sunday Service
With Procession of the Palms
10:30 Sunday April 9, 2017
Maundy Thursday Service
6:30 Thursday, April 13, 2017
Good Friday Service
10:30 Friday, April 14, 2017
Easter Sunday Service
10:30 Sunday April 16, 2017
---
Help wanted
The office is looking for some vacation relief helpers the week of March 6 – 10. If you are interested in helping out between the hours of 10 am and 2 pm Monday to Friday, please give Marilyn a call at 784-1330. Your main responsibilities would be answering phones and reception.
Taxi!
The Taxi Service is operating again at Westminster and is in need of funds. The church covers the cost of the taxi to and from church on Sundays for those unable to travel by bus or car. If you think you could help with this worthy program, please indicate on your cheque that you are supporting the Taxi Fund.
Here's what's happening this coming week at Westminster……
Mon. Feb. 27:
Winnipeg Music Festival – 9:00 a.m. – 3:30 p.m. – Sanctuary, Lecture Hall
Sparks – 6:30 pm. to 8:30 pm. – Lecture Hall
Pathfinders – 6:30 pm. to 8:30 pm. – Library
Brownies – 6:30 pm. to 8:30 pm. – Concert Hall
Guides – 6:30 pm. to 8:30 pm. – Gym
Tues. Feb. 28:
Winnipeg Music Festival – 9:00 a.m. – 3:30 p.m. – Sanctuary, Lecture Hall
Shrove Tuesday Pancake Dinner – 5:00 p.m. – 6:30 p.m. – Library, Gym, Kitchen
Knitters – 10:00 a.m. – Chapel
Tai Chi – 5:30 p.m. – Lecture Hall
Beavers – 6:30 p.m. – Concert Hall
Wed. Mar. 1:
Winnipeg Music Festival – 9:00 a.m. – 3:30 p.m. – Sanctuary, Lecture Hall
Ash Wednesday Service – 7 p.m. – Sanctuary, Lecture Hall, Chapel,
Families Anonymous – 1:00 p.m. – Library
Scouts – 6:30 p.m. – Gym
Thurs. Mar. 2:
Winnipeg Music Festival – 9:00 a.m. – 3:30 p.m. – Sanctuary, Lecture Hall
Quilters – 10:30 a.m. – Library
Tai Chi – 5:30 p.m. – Lecture Hall
Judo – 6:30 p.m. – Gym
Choir Practice – 7:00 p.m. – Sanctuary
Al Anon – 7:30 p.m. – Library
Fri. Mar. 3:
Winnipeg Music Festival – 9:00 a.m. – 3:30 p.m. – Sanctuary, Lecture Hall
---
Westminster Communications
The Communications Committee would like to keep you informed about the church's activities.
If you are not receiving emails from the church, please email or call the church office with your email address info@165.227.34.127 or 204-784-1330
Check out our website for upcoming events www.westminsterchurch.org
If you are on Facebook like us on facebook.com/westminsterchurchwinnipeg
---
Save the date!
Westminster 125 Anniversary Committee invites you to save the date! The Rev. Dr. John Pentland, author of Fishing Tips:  How Curiosity Transformed a Community of Faith is coming to Westminster United Church as part of our Anniversary Celebrations!
Saturday Oct. 28, 2017
There will be a Congregational Workshop — facilitated by John Pentland; open to all interested members of Westminster Church
Sunday Oct. 29, 2017
10:30 Worship Service — guest preacher, John Pentland
7:00 pm Public Lecture — speaker, John Pentland
Mark your calendars! If you previously borrowed a copy of this book from the office, please return it as soon as possible so others can have the chance to read it. If you wish to purchase your own copy($20.00 plus shipping), from United Church Resource Department, click here.