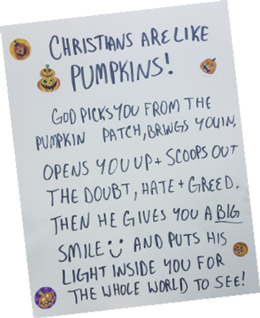 Random notes …
This week in the Winnipeg Presbytery prayer cycle we remember the congregation and staff of Grey Street United Church.
Please keep Bob Burton in your prayers as he recovers from some time in the hospital.
Nathan's Notes October 28th
Sine Nomine is the name of the tune we sing to "For all the Saints," "Go to the World," and others. It's a latin term for "With no name." Ralph Vaughan Williams wrote this well known tune in 1906, and so many years later it still stands as one of our most recognizable in the Anglican, and Protestant church. A neat feature is the bass line- the lowest notes walking along the bottom of the tune. It never stops! It evokes a sense of marching- marching behind the saints that lived their lives before us. If you have a good view, be sure to check out Don Menzies' feet as they pedal along!