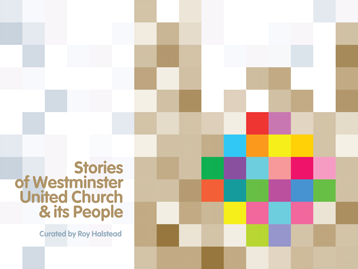 Stories of Westminster United Church & its People
A definite must-read for everyone at Westminster, everyone in Winnipeg, and everyone in Canada! Roy Halstead has carefully curated a fascinating and captivating history of Winnipeg's iconic landmark—and it's all about the people! Click here for a good eRead!
Centering Prayer Group
All are welcome to experience Centering Prayer with a group that meets monthly on Wednesday, from 6 to 7 pm in the Chapel, February 13th, March 13th, April 10th, May 8th, and June 12th. Resuming September 11th, October 9th, November 13th, and December 11th, 2019.
TWO SPACES REMAINING!


A Spiritual Pilgrimage Into Your Interior Castle — book study

Written in the 16th century by St. Teresa of Avila, The Interior Castle guides the spiritual seeker through each stage of development until the soul's final union with the divine. St. Teresa writes that "if you want to make progress on the path and ascend to the places you have longed for, the important thing is not to think much but to love much, and so to do whatever best awakens you to love."

On seven Thursdays (February 14th to March 28th) from 10 am to 12 noon, at Westminster Church, Pat Miles will facilitate a small group on your very own pilgrimage toward the One. To register (Limited to 8) please phone 204-784-1330 to leave yourname and email. Free will donation to Westminster Church.  A project of Westminster's Inner and Outer Connections Committee.
Ken Cowan in concert
Westminster Concert Organ Series, Sunday, February 17th at 2:30 pm: Organist Ken Cowan in concert. Tickets $25/$20 Seniors/$10 Students available at McNally Robinson or at the Door.