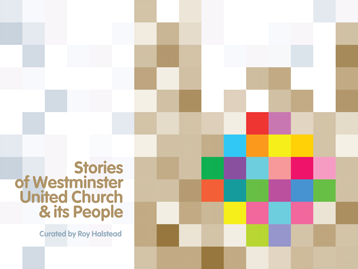 HOT OFF THE ePRESS!


Stories of Westminster United Church & its People

A definite must-read for everyone at Westminster, everyone in Winnipeg, and everyone else! Roy Halstead has carefully curated a fascinating and captivating history of Winnipeg's iconic landmark—and it's all about the people! Click here for a good eRead!
Questions of Faith, with a nod to Star Wars, led by Rev. Dr. Jim Christie
Join us for Westminster United Church's 2020 Lenten Study. All are Welcome! Three Sessions exploring what we know in terms of current scholarship and research about Jesus' life, death and beyond, and what it all means for our lives and faith today.
Session 1 / Wednesday March 4th, A New Hope: Jesus of Nazareth, what we know of him and how.
Session 2 / Wednesday March 11th, The Empire Strikes Back: The Passion Narratives and their Implications.
Session 3 / Wednesday March 25th, The Return of . . . : The Resurrection, in context, today and beyond.
All Sessions are 7:00 to 8:30 pm (in the Lecture Hall). Come for one, two, or all three sessions! Please call or email the church office to register (204-784-1330 or info@westminsterchurch.org).
Centering Prayer Group
Centering Prayer Friends: please come five minutes early to help settle yourself into the practice that begins at 5:45 pm. In the heartfelt desire to promote more quiet contemplation, we are now holding space for Centering Prayer in Westminster's Sanctuary on the third Thursday of the month, from 5:45 to 6:45 pm.
Thursday, 17 October 2019, 5:45 to 6:45 pm
Thursday, 21 November 2019, 5:45 to 6:45 pm
Thursday, 16 January 2020, 5:45 to 6:45 pm
Thursday, 20 February 2020, 5:45 to 6:45 pm
Thursday, 19 March 2020, 5:45 to 6:45 pm
Thursday, 16 April 2020, 5:45 to 6:45 pm