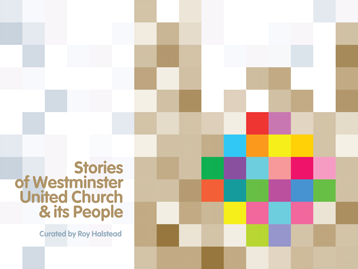 HOT OFF THE ePRESS!


Stories of Westminster United Church & its People

A definite must-read for everyone at Westminster, everyone in Winnipeg, and everyone else! Roy Halstead has carefully curated a fascinating and captivating history of Winnipeg's iconic landmark—and it's all about the people! Click here for a good eRead!
Centering Prayer Group
Centering Prayer Friends: please come five minutes early to help settle yourself into the practice that begins at 5:45 pm. In the heartfelt desire to promote more quiet contemplation, we are now holding space for Centering Prayer in Westminster's Sanctuary on the third Thursday of the month, from 5:45 to 6:45 pm.
Thursday, 17 October 2019, 5:45 to 6:45 pm
Thursday, 21 November 2019, 5:45 to 6:45 pm
Thursday, 16 January 2020, 5:45 to 6:45 pm
Thursday, 20 February 2020, 5:45 to 6:45 pm
Thursday, 19 March 2020, 5:45 to 6:45 pm
Thursday, 16 April 2020, 5:45 to 6:45 pm