Thoughts & prayers …
This week we hold in our thoughts and prayers, the congregation and staff of Kirkfield Park United Church.
Please also remember in your thoughts and prayers the Robert & Linda Campbell family on the recent death of Robert's father, Frank Campbell who passed away in Roblin on November 30 at the age of 96. The family plans to hold a graveside service in the spring at Arrow River Cemetery where Frank's parents and grandparents are buried.
White Gift Sunday
Today is White Gift Sunday. Your donations of new unwrapped toys / gifts or nonperishable food items will be donated to the Christmas Cheer Board.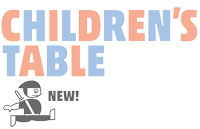 All children are invited to gather at the Children's Table following the anthem for a quiet activity to help them engage in and experience the gospel message, while allowing them to move around and explore in ways that come naturally to them. Along with a craft activity they will find Children's Bulletins in two different developmental levels containing activities relating to the day. Today we celebrate the second Sunday of Advent. During Advent we recognize that Christmas isn't here yet and we celebrate the journey to Bethlehem and the manger. This week at the Children's Table, create a donkey to help you mark your journey through Advent on your very own Advent colouring map. For more information about the Children's Table, contact Teri Skakum, Child and Family Coordinator, at teri@westminsterchurch.org.